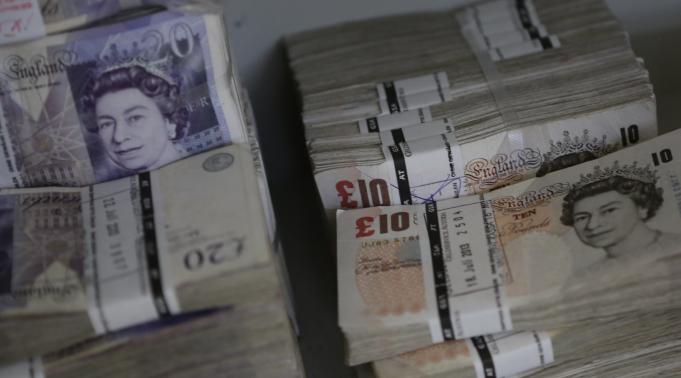 The Pound Sterling dropped to a two-week low on Wednesday as a survey showed that the growth in the country's manufacturing sector slowed more than expected, while continued broad dollar rally also weighed on the UK currency.
The pound which has been hovering around a multi-year high against the euro pushed off the peak, dragged by the euro strength amid reports that Greece has shown readiness to accept most of the demand of its creditors.
GBP/USD traded as low as 1.5640, its lowest since 17 June, from the previous close of 1.5690. Technically, the pair is testing support at 1.5525 ahead of 1.5270, the downside barrier of an upward channel that dates back to early May.
At the low on Wednesday, the UK currency was off 1.8% from the seven-month high of 1.5930 touched on 18 June.
EUR/GBP traded a range of 0.7063-0.7129 before settling near 0.7100 by the end of the day, little changed from Tuesday's close. The cross had fallen to a multi-year low of 0.6890 on 29 June.
June saw UK manufacturing production rise at the slowest pace since April 2013, data by CIPS/Markit showed on Wednesday.
The seasonally adjusted purchasing manager's index fell to a 26-month low of 51.4 in June, down from a revised reading of 51.9 in May. It was 52.0 as per prior estimates.
The PMI has nonetheless remained above the neutral 50.0 mark for 27 consecutive months.