An Indian court has rejected the anticipatory bail plea of Pratyusha Banerjee's boyfriend, Rahul Raj Singh, it has been reported. The actor has been charged with assault, criminal intimidation and abetting the suicide of the 24-year-old, who was found dead on 1 April.
The star of Hindi TV drama, Balika Vadhu, Banerjee was discovered hanging from a ceiling fan in her Mumbai home. It was initially alleged that she committed suicide, however no note was found and her family and friends have cast doubt over suggestions that she would take her own life.
In the sessions court, the prosecution presented information including details of a phone call Pratyusha made just hours before her death, details of Singh's alleged infidelity, as well as statements from friends and family, that they argue indicates that her death could have been murder and not suicide, The Indian Express reports.
During the 20-minute hearing, public prosecutor Datta Mudiganti alleged that Singh was cheating on Pratyusha with former girlfriend Saloni Sharma, who would regularly visit Pratyusha's home and on one occasion, had also allegedly assaulted her and warned her to end her relationship with the actor.
"The deceased opposed his meetings with Sharma. May be after finding out that Singh was in a relationship with a former lover, the deceased committed suicide," the prosecutor added.
It was reported that on 3am on 1 April, hours before she passed away, Pratyusha made a phone call to a very close friend, informing her that Singh had been assaulting her. It was further argued that Singh's custody was required as his movements on the day of Pratyusha's death and his use of her bank accounts had to be probed.
Falguni Brahmbhatt, who is representing Pratyusha's parents, also brought into question Singh's conduct on discovering Pratyusha's body claiming that he had "touched the evidence instead of dialling 100". She added that Pratyusha was a 'strong woman who would never commit suicide over payment of loans'.
In the application opposing Singh's bail, police have said that the post-mortem had shown old injury marks on Pratyusha's body, which they suspect were caused by Singh.
Defence lawyer Zameere Khan countered the prosecutions claims, questioning the delay in filing the FIR against Singh. Pratyusha's parents, Soma and Shankar Banerjee, had earlier stated that they did not believe Singh was in any way implicated in the death of their daughter. However, they subsequently filed a police complaint, accusing Singh of physically and mentally abusing her over a six-month period. "The day after the death, the mother of the deceased made a statement giving a clean chit to the applicant (Singh). After a few days, she made a fresh complaint," he said.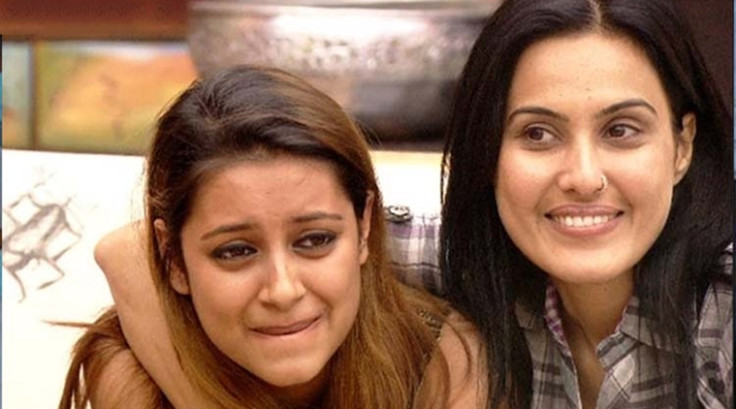 Khan also highlighted Pratyusha's alleged financial problems as a possible motivation for her to commit suicide. He stated that she was "burdened with loans" and that earlier this year, when her car was due to be seized after she defaulted on payments, "the applicant saved her and said that he would pay the loan."
Khan added that there had been no quarrel between Singh and Pratyusha and she had not left behind a suicide note. Prosecutor Mudinganti added that a probe would need to be undertaken to determine whether Singh, who was the first person to discover her body, found a suicide note and destroyed it.
After hearing arguments from both parties, Judge Dr Khwaja Farooq Ahmed pronounced the ruling rejecting the anticipatory bail plea. The investigation into Pratyusha Banerjee's death continues.