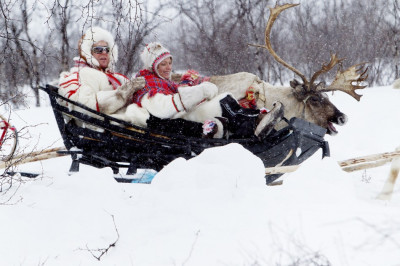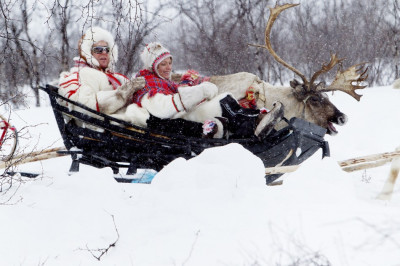 Monaco's Prince Albert II and Princess Charlene took part in a sledge ride during their trip to Kautokeino, Norway on 26 March, 2012.
Dressed in traditional Lappish attire, the royal couple bonded with the locals and rode through the snow-filled region. While the princess wore sleek beige coats with layers of fluffy white fur, the prince was reportedly clad in a similar furry coat with a white fur hat.
Towards the evening, the couple attended a dinner held in their honour by the President of Sami Parliament, Egil Olli.
During their tour, the prince interacted with the local reindeer herders discussing about the possible challenges that climate change and industrialisation pose to reindeer husbandry.
The prince will study how the lifestyle of the Arctic's indigenous Sami people, largely reindeer herders, is being affected by climate change.
On 27 March, Prince Albert II will participate in the opening of the 3rd World Indigenous Television Broadcasting Conference where he gave a speech during the Arctic seminar entitled, Arctic Change, Indigenous Youth and Future Opportunities.
Start the slideshow to catch a glimpse of Prince Albert II and Princess Charlene during the sledge ride and the evening gala: