Princess Diana's Dresses and Accessories Chosen by Kate Middleton to go on Show in California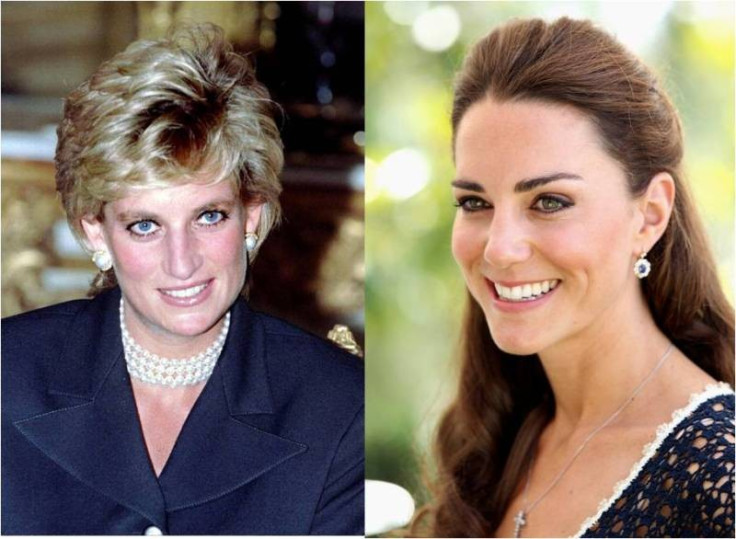 Prince William, in a recent television interview, expressed his angst at the thought his mother, Princess Diana, would never meet his wife, Kate Middleton, the Duchess of Cambridge. The Duke of Cambridge added that had his late mother ever managed to, she would have been very proud.
"She'd be very proud of us both for the day. I'm just very sad that she's never going to get a chance to meet Kate," the Duke of Cambridge told ABC.
Well... while a face-to-face meeting is out of the question, Prince William will take consolation in the form of an exhibition on the Princess of Wales, to be open from 16 June. The exhibition is set to showcase the best of Princess Diana's dresses and accessories, as chosen by Kate herself.
Diana would be proud of Kate Middleton indeed, William!
The exhibition called - Diana: Legacy of a Princess - will be hosted aboard the legendary RMS Queen Mary (now retired from active service) at Long Beach in California, USA and will showcase historic artifacts and memorabilia associated with Princess Diana and the royal family.
A collection of Diana's dresses and accessories, specifically picked by the Duchess of Cambridge will be a special attraction at the exhibition, it was announced in a statement on Wednesday.
The royal exhibition will feature the famous ball gown worn by Diana to the America's Cup Ball, the jewelled evening gown worn to a Red Cross Gala, a Pret-a-Porter coatdress purchased by Diana from a London shop and a floral print ruched dress worn during Australia's Bicentennial Celebration.
A never-seen-before cocktail dress of Princess Diana, which she wore to only private events, will be among some of the more unique exhibits.
Moreover, the exhibition "will also provide an in depth look at other major members of the British Royal Family-those who actually visited or sailed on The Queen Mary. These include King George V and Queen Mary; the Duke and Duchess of Windsor; The Queen Mother; and Queen Elizabeth," the exhibitors said.
© Copyright IBTimes 2023. All rights reserved.