PSG player Achraf Hakimi under investigation for rape
Achraf Hakimi is the latest high profile footballer to be accused of sexual assault.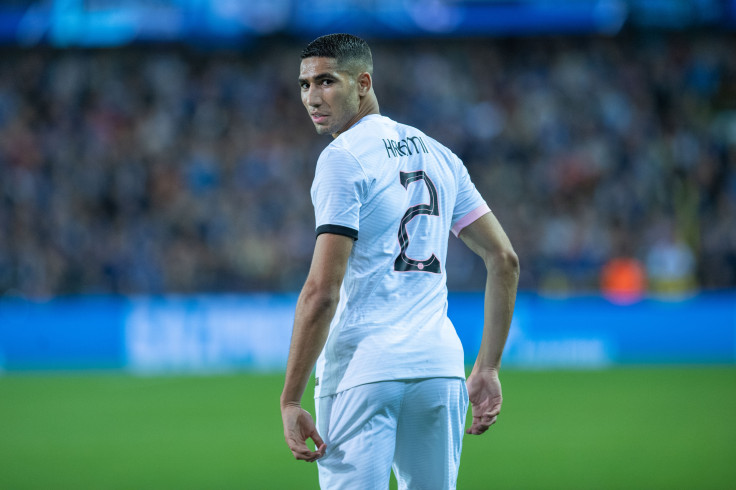 Paris Saint-Germain defender Achraf Hakimi has been accused of rape by an unnamed 24-year-old woman whom he reportedly met on social media platform Instagram.
On Sunday, February 26, the woman filed a report about the alleged "rape" at the Nogent-sur-Marne (Val-de-Marne) police station. According to French publication Le Parisien, the 24-year-old woman did not want to file a complaint but only wanted to give a statement.
However, the Créteil public prosecutor's office took charge of the case and transferred it to Nanterre (Hauts-de-Seine), which holds jurisdiction over the district where the incident allegedly took place in Boulogne-Billancourt.
Investigators were reportedly evaluating the statement by the alleged victim on Monday, but they have yet to reveal whether the Moroccan footballer will be formally charged.
The woman is a resident of Fontenay-sous-Bois (Val-de-Marne), and claims that she met Hakimi over Instagram on January 16. The pair exchanged messages and finally decided to meet in person more than a month later on Saturday, February 25.
The woman went to Hakimi's home on Saturday night via an Uber that the footballer paid for. Once inside, she claims that he "kissed her on the mouth, lifted her clothes and kissed her breasts" without her consent. Furthermore, she claims that he penetrated her using his fingers before she managed to free herself.
The woman claims to have been able to push Hakimi off her with her foot. She then sent a text message to a friend who picked her up from the Morocco international's home.
She went to the police the next day, and it remains unclear if she presented herself to be examined for evidence.
Paris Saint-Germain has not issued a statement regarding the matter. Hakimi did not feature in the Olympique Marseille-PSG match on Sunday, but his absence is likely to be unrelated to the rape allegations. The defender had been suffering from thigh pain since featuring in the FIFA World Cup in late 2022. He also missed last week's match against Lille after having to come off in the Champions League clash against Bayern Munich.
Hakimi is married to actress Hiba Abouk, and the couple share two children. Abouk and the kids appeared to have been in Dubai over the weekend when the alleged rape took place. The family has not issued a statement about the allegations as of now.
Hakimi is not the first prominent footballer to have been accused of rape in recent years. Back in January, former FC Barcelona defender Dani Alves was arrested after a woman accused him of sexual assault in a Barcelona nightclub. He remains in jail while awaiting trial.
Manchester United forward Mason Greenwood and Portuguese star Cristiano Ronaldo also faced rape allegations but both cases have since been dismissed.
© Copyright IBTimes 2023. All rights reserved.