Putin Makes Claims About Russia's Nuclear Missile That Can Hit Targets In US
Putin made the claims in a speech on Thursday at the annual Valdai Discussion Club.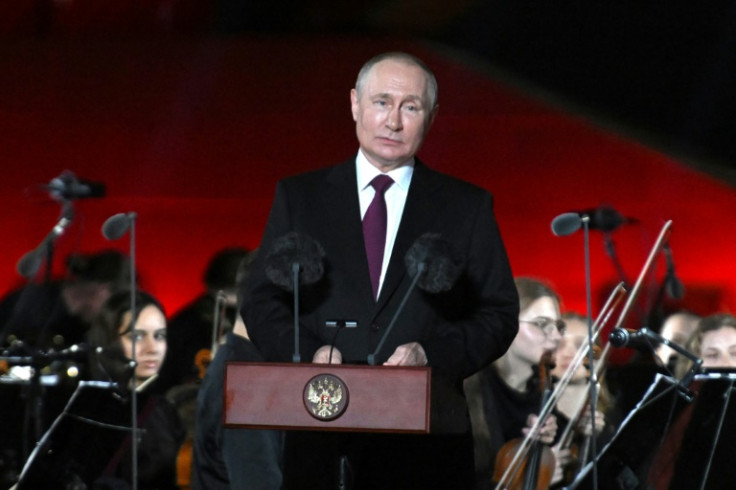 Russian President Vladimir Putin has claimed that the country has successfully tested a nuclear-powered cruise missile.
Putin made the claims in a speech on Thursday at the annual Valdai Discussion Club. The remarks came after some media reports said that Russia is all set to test the nuclear-powered missile Burevestnik.
Russia first made an announcement about developing the missile in 2018, and his latest remarks suggest that the work on the experimental weapon is almost finished.
"We have now virtually finished work on modern types of strategic weaponry about which I have spoken and which I announced a few years ago," Putin said in the speech, which was broadcast live on state television.
"In the event of an attack on Russia, no one has any chance of survival," he said. However, Putin did not forget to add that he was "not sure if we need to carry out nuclear tests or not".
Putin previously explained that the new missile systems have "unlimited range". He also said that "during its flight, the nuclear-powered engine reached its design capacity and provided the necessary propulsion". To date, countries have never tried deploying a cruise missile with an onboard nuclear reactor.
What is the Burevestnik missile?
Not much official information is available about the missile; however, a report in Al Jazeera has claimed that it is capable of carrying a nuclear warhead. It has been code-named Skyfall by NATO and is reportedly powered by a nuclear reactor, per the BBC.
According to the International Institute for Strategic Studies, it has a notional range of up to 20,000 km. Such a high range implies that the missile could be anywhere in Russia and strike targets in the US.
The big picture:
Earlier this year, in January, an ally of President Putin warned NATO that Russia's defeat in Ukraine could lead to a nuclear war. Meanwhile, the head of the Russian Orthodox Church said the world would end if the West tried to destroy Russia.
The threats were intended to deter the US-led NATO military alliance from getting involved any further in the war.
As the war enters its second year, Russia isn't fighting Ukraine alone, as it is expected to receive critical assistance from authoritarian regimes around the world, including China and North Korea.
Although Beijing claims to be neutral in the matter, it is observed that they're attempting to preserve their ties to Moscow.
Recently, North Korean dictator Kim Jong Un also paid a visit to Russia. It is being reported that Putin needs caches of ammunition, while Kim needs food provisions to fight North Korea's food shortage.
Putin also recently met China's Vice Premier Zhang Guoqing on the sidelines of the Eastern Economic Forum and said that relations between Russia and China reached an "unprecedented historical level".
© Copyright IBTimes 2023. All rights reserved.