Russia Threatens Nuclear Weapons And Claims That The Nation Is Armed To The Teeth
While NATO has admitted to a scarce stock of military assistance for Ukraine, Russia tests out its nuclear power and claims that its army is full to the brim.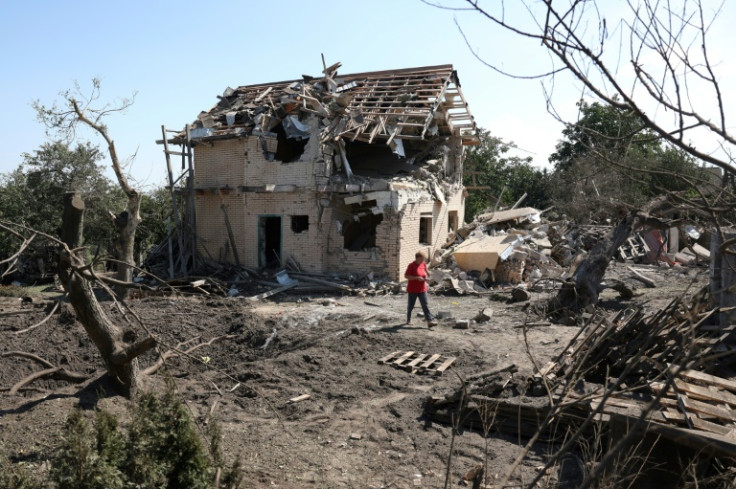 On Wednesday 4 October Moscow announced that it had prevented an influx of Ukrainian drones heading into the capital. Moscow also claimed that it had thwarted a landing attempt by Kyiv on Crimea.
In a statement, the Russian Defence Ministry said that 31 unmanned aerial vehicles from Ukraine were intercepted as they headed over the cities of Belgorod, Bryansk and Kursk, located near the border shared by Ukraine and Russia.
Ukraine's drone attack attempt marks Kyiv's largest single cross-border drone bombardment reported by Moscow.
Since Ukraine's counteroffensive that commenced in June 2023, Moscow has accused Kyiv of conducting attacks on Russian territories using drones, missiles or artillery almost every day.
In its statement, the Russian Defence Ministry went on to claim that a "fast military boat and three jet skis" boarded by soldiers belonging to the Ukrainian Armed Forces were heading for Cape Tarkhankout in the northwest region of the Black Sea peninsula.
Sergei Shoigu, the Minister of Defence of the Russian Federation, proudly announced that the Russian army is full to the brim of soldiers and confirmed that no more men will be called up to fight.
Shoigu claimed that hundreds and thousands have already volunteered this year, adding on-air in Russia that "there are no plans for an additional mobilisation".
While calling Russia's brutal invasion of Ukraine a "special military operation", Shoigu noted: "The armed forces have the necessary number of military personnel to conduct the special military operation."
Despite evidence that shows Russia ushering youngsters into military training schools and pro-Russia camps, on state television, Shoigu claimed that more than 335,000 people have joined Russia's military under "volunteer formations".
The Minister of Defence also mentioned that 50,000 people signed contracts with the Russian military in September alone.
While Russia claims that it is armed to the teeth and is set to succeed with its full-scale invasion of Ukraine, Western allies of Ukraine have revealed that they are running out of ammunition.
The majority of Ukraine's shells have come from NATO alliances, with the UK putting a huge £4.6 billion to military assistance so far.
The US is one of the top contenders for Ukraine's support, having committed around $43.9 billion in security assistance since Russia's unprovoked invasion of Ukraine in February 2022.
Adm Rob Bauer, the US-led military alliance's most senior military official and the Head of NATO's military committee, told the Warsaw Security Forum that "the bottom of the barrel is now visible" and urged manufacturers and NATO authorities to "ramp up production in a much higher tempo".
Although concerns about military stocks are rising, Ukraine has promised to continue with its slow-moving counteroffensive.
It has been reported that Ukraine is keen to reclaim power in the Crimean Peninsula, which was illegally annexed by Russia in 2014, considering the region has been a key hub supporting the invasion.
With the US experiencing political turmoil in recent months, a small part of the House Republicans have called for the US to stop sending military aid to Ukraine.
Last week on Wednesday 27 September, a defence funding bill sponsored by Matt Gaetz, a Florida Republican, attracted 93 Republican votes that supported the stoppage of military assistance being sent to Ukraine.
In response to the deteriorating NATO assistance, US President Joe Biden has made plans to discuss a coordination of support with NATO allies in Europe, in addition to leaders in Canada and Japan.
Opposing NATO's support of Ukraine, Russia started drills that tested the readiness of the country's nuclear powers.
Russian President Vladimir Putin raised the nuclear power alarm to stimulate a situation that would see 70 per cent of housing and vital infrastructure destroyed and wide areas contaminated by radioactive fallout.
In other words, this was a warning to NATO allies to make it apparent that Western support of Ukraine has only added to the threat of brutal military conflict between Russia, Ukraine and NATO.
© Copyright IBTimes 2023. All rights reserved.