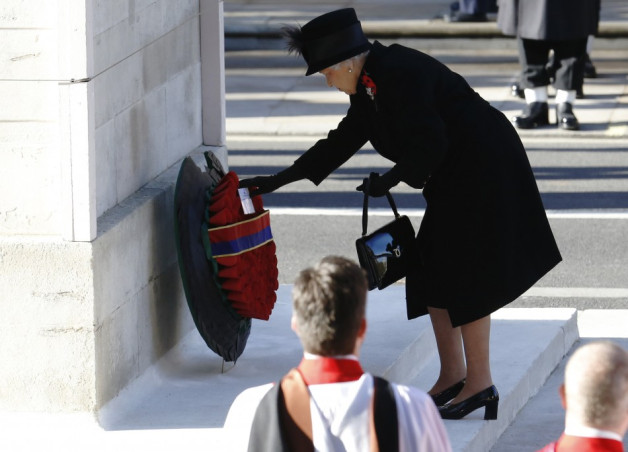 Britain has marked the 94th anniversary of the end of World War I in traditional fashion, with a Remembrance Day parade of combat veterans down Whitehall to the Cenotaph.
From 11am, the moment the armistice was signed in 1918, a two-minute silence was observed across the country, to honour the memory of members of the British and Commonwealth armed forces who have died during conflicts.
Queen Elizabeth II was joined by Prince Phillip and Catherine, the Duchess of Cambridge, at the Cenotaph. The Queen laid a wreath, followed by Sophie, Countess of Wessex, and the Princess Royal.
British armed forces around the world, including nearly 10,000 soldiers posted to Afghanistan, also observed the silence.
This year Remembrance Sunday fell on 11 November, the exact date of the armistice that ended World War I. All three leaders of Britain's main political parties - David Cameron, Nick Clegg and Ed Miliband - also laid wreaths.
This year, for the first time, there were no living people with memories of World War I. The last, Florence Green of King's Lynn, Norfolk, who served as an RAF mess steward, died in February, aged 110.