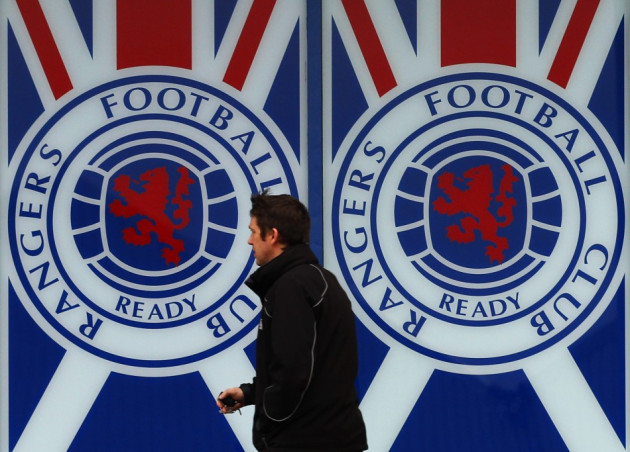 An independent commission has begun its investigation into whether Rangers football club failed to fully declare details of payments to players between 2000 and 2011.
The three-man panel, chaired by Lord Nimmo Smith, will look into whether the company which ran the club broke Scottish Premier League rules.
The commission will investigate if the pre-liquidated Rangers FC failed to disclose all its player payments over the 11-year-period as part of an elaborate but legal tax-avoidance scheme.
If found guilty, the club could be stripped of the five SPL titles they won during this period for fielding players who have not been fully registered.
SPL chief executive Neil Doncaster said: "There were allegations that a number of SPL rules were broken.
"Those allegations are complicated and are serious. It's for an independent commission to take forward these complex issues and decide whether any SPL rules were in fact broken and, if indeed they were, to decide on any sanction.
"It's an independent process. I'm not going to predict when there might be an outcome."
The commission chaired by Smith will be assisted by Charles Flint QC and Nicholas Stewart QC. The three are expecteded to hear evidence for a week before reaching a verdict.
It will examine a period between 2000 and 2011 when Rangers players were paid through traditional means and additional payments through an Employee Benefit Trust (EBT), a tax-avoidance scheme run by former Rangers owner Sir David Murray's company Murray International Holdings.
The SPL alleges Rangers failed to record these payments and thus broke SPL and SFA rules which states all payments to players relating to football activities must be declared in contracts registered with the league.
If a player is deemed to have played in a game without being properly registered, the result of any game in which he has played can be declared void.
The investigation was launched before the company which ran the 'oldco' Rangers - Rangers Football Club plc - was liquidated.
The consortium now running the 'newco' club, playing in the bottom tier of Scottish football and led by chief executive Charles Green, has refused to co-operate with the investigation.
On 18 June, a statement from the SPL read: "The SPL Board heard a report from its solicitors following the investigation into payments to, or for the benefit of, players allegedly made by Rangers FC outside of contract.
"The delay in concluding the investigation was caused by an initial lack of co-operation from Rangers FC.
"The investigation has now been completed and, in the view of the SPL, there is a prima facie case to answer in respect of its rules."
In November, the 'oldco' Rangers won an appeal over its use of EBT after it was ruled the £47.65m payments to players and staff were repayable loans.
The club's manager Ally McCoist, has downplayed the investigation but said he is preparing for the outcome.
"My own opinion is that I'm a bit disappointed," he said. "I think it has been driven by individuals with their own agenda, to be quite honest with you.
"Title stripping is a non-starter for me and a non-starter for our football club and indeed our supporters. So we'll just have to wait and see what happens. I'm becoming immune to worst possible outcomes."