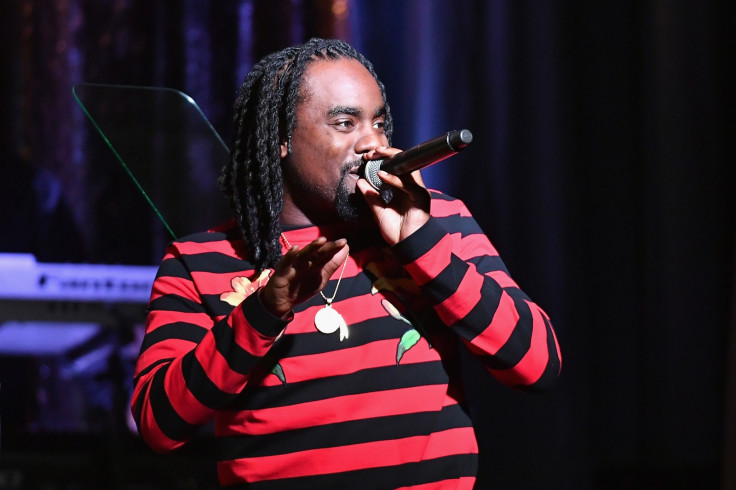 Congratulations are in order for rapper Wale who recently welcomed his first child with long-term girlfriend Chloe Alexis. The hip-hop star, whose family hails from Nigeria, introduced his little girl to the world via Instagram with an adorable black-and-white snap of the newborn laying on his chest.
The couple's daughter Zyla Moon Oluwakemi was born back in July and the post marked the first time the Ambition rapper had posted on social media in a long while. He confirmed her arrival with a message revealing why he had choose not to announce the pregnancy.
In the new image her face was obscured but it didn't take from the tenderness of the moment. He captioned the image: "Love.. Unconditional (Oluwakemi few days old)" Oluwakemi means 'God pampers me' in Yoruba.
The new father was soon inundated with congratulatory messages from fans. "This is beautiful, bless you all x" one said, while another added: "Congrats fam. You will be a great dad. @wale Much power and peace to you."
It is no secret that the couple's journey into parenthood has been bittersweet. Wale spoke several times about how a prior miscarriage almost tore them apart and drove him into depression.
"We tried for a long time to have a child. And when she finally did [get pregnant], she miscarried at 10 or 11 weeks," he told Billboard magazine. " I was visualizing my child's face. We gave it a name and everything. All of that went away."
Wale – who describes himself as an advocate for women – will be keen to set a great example for his little girl having previously apologised to black women on behalf of black men for making them feel that a large bottom was the standard of beauty. In an open letter posted on his Instagram in November 2015 he claimed that while he was part of the hip-hop scene, he would never support women going under the knife "to ruin what God gave you".
He told his female fans: "Sorry for not cultivating, protecting, and loving your mind, soul, spirit, dreams and ambition."
And like new fathers before him, Wale is likely to be soon wrapped around his daughter's little finger.