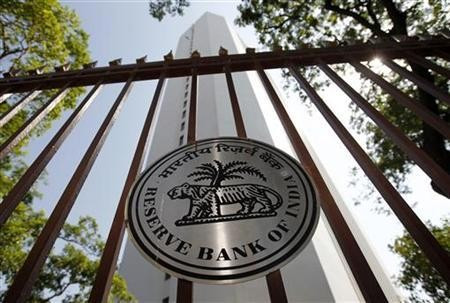 India's central bank has kept its prime interest rates and reserve ratios in tact primarily on fears of weak external demand and contagion risks from advanced economies, but said it will focus on economic growth.
"In view of inflation pressures ebbing, monetary policy has to increasingly shift focus and respond to the threats to growth from this point onward," the Reserve Bank of India (RBI) said in a statement on its mid-quarter review of the monetary policy.
"Overall, recent inflation patterns and projections provide a basis for reinforcing our October guidance about policy easing in the fourth quarter. However, risks to inflation remain and accordingly, even as the policy emphasis shifts towards growth, the policy stance will remain sensitive to these risks."
The RBI has kept the bank rate unchanged at 9 percent, the policy repo rate at 8 percent, reverse repo rate at 7 percent, the cash reserve ratio at 4.25 per cent and statutory liquidity ratio at 23 per cent.
Speaking about the global economy, the bank said that there have been "some signs of stabilisation although the situation remains fragile" with the continuing weakness in the eurozone and the US fiscal cliff issue.
India's economy is showing some signs of picking up and the pace of moderation in wholesale price inflation has been faster than anticipated, according to the RBI.
The annual rate of inflation based on wholesale price index declined to a 10-month low of 7.24 percent in November against 7.45 percent in October, according to government data. However, the gross domestic product (GDP) growth in the second quarter of fiscal year 2012/2013 at 5.3 percent was lower than the 5.5 percent recorded during the first quarter.
With food and manufacturing prices expected to edge down further, the central bank expects inflationary pressures to ease in the coming months.
In line with its shift of focus to economic growth, the RBI is expected to cut the repo rate by 50 basis points in January, according to research firm IHS Global Insight. IHS also expects a total of 100 basis points of repo rate cut by December 2013.
IHS added that inflation will stay above 7.5 percent through the end of FY2012/13 due to the recent fuel subsidy cuts, which are expected to result in higher fuel inflation.