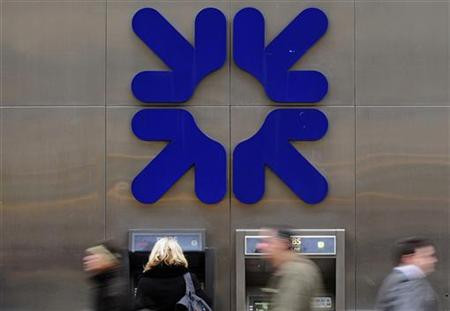 Shares in British banks were mixed on the FTSE 100 in morning trading ahead of this weekend's G20 meeting in Canada.
The meeting is likely to see world leaders discuss austerity programmes being adopted in many states across the globe, a sharp contrast to the emphasis on fiscal stimuli in previous meetings.
In addition today the Bank of England provided a framework for the regulatory system it believes necessary to reinvigorate the banking system and to prevent another financial crisis.
Later in the day shares are likely to be impacted by US figures showing the final estimate of first quarter GDP growth and consumer confidence.
By 11:12 shares in Lloyds Banking Group were down 1.67 per cent to 55.37 pence per share and Barclays shares dropped 1.11 per cent to 283.80 pence per share.
By contrast shares in RBS were up 0.35 per cent to 45.35 pence per share while HSBC shares increased 1.33 per cent to 645.54 pence per share.
Overall the FTSE 100 was down 0.60 per cent to 5,069.61.