RBS Posts £5.2bn Pre-Tax Loss as Operating Profit Rises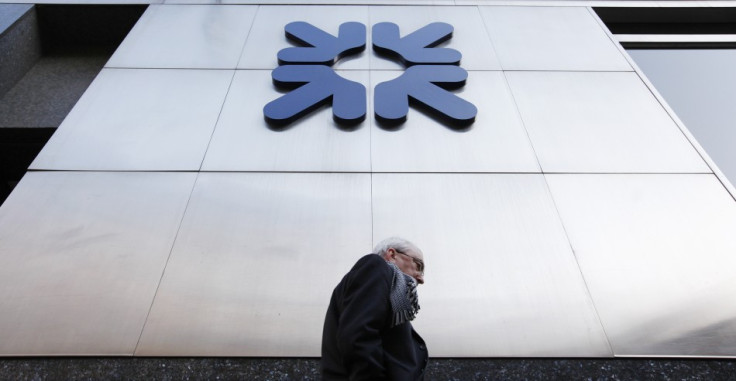 Posts Operating Profit of £3.462bn, Pre-Tax loss of £5.165bn
Reduces balance sheet by £48bn to £460bn in 2012
Books £4.6bn accounting charge against improving debt values
Reduces bonus pool by 23 percent to £607m, says will claw back £302m for Libor fines
Books £1bn in PPI and derivatives mis-selling charges
The Royal Bank of Scotland Group posted a £5.2bn pre-tax loss despite improving operating profits as the state-owned lender continues to pare down its balance sheet and move towards the sale of the government's 82 percent stake.
The full year pre-tax loss hit £5.165bn, the company said Thursday in a statement published on its website. The loss includes a £4.649bn accounting charge taken against the improving value of its own debt in the financial markets. The bank's core operating profit was measured at £6.341bn, the bank said, a 4.9 percent improvement from 2011 while its overall operating profit rose by £1.8bn from last year to £3.462bn. The bank's risk-weighted assets declined by £48bn last year to £460bn.
"RBS is four years into its recovery plan and good progress has been made. We are a much smaller, more focused and stronger bank. Our target is for 2013 to be the last big year of restructuring," said CEO Stephen Hester in the statement. "There will be important work still to do, but an increasingly sound base from which to work. As the spotlight shifts to the 'new RBS' post restructuring, we are determined that it will show a leading UK bank striving to be a really good bank. By serving customers well RBS can become one of the most respected, valued and stable of banks. That is our goal."
"(RBS) is much closer now to being in the good financial health that would allow shareholders to receive a dividend and the government to start to sell its stake," said Chairman Philip Hampton.
The bank's core tier one capital ratio, a measure of the amount of money it needs to set aside to absorb potential losses for depositors and shareholders, improved to 10.3 percent, RBS said. The amount the bank had to set aside for bad loans fell 13 percent to £3.056bn. RBS also set aside a further £450m to compensate customers who were mis-sold payment protection insurance. A further £650m was set aside to compensate small business customers who may have been mis-sold certain interest rate swap agreements.
RBS said its overall bonus pool fell by 23 percent to £607m and that it will claw back or reduce around £302m to satisfy fines it was ordered to pay with respect to libor manipulation.
RBS paid a record £390m in fines last month to settle charges related to libor rigging. The bank was charged by the US Commodity Futures Trading Commission (CFTC) with false reporting, manipulation and attempted manipulation of the interbank lending rate that was denominated in yen and Swiss francs between 2006 and 2010 and allegedly involved more than a dozen RBS derivatives and money market traders, the watchdog said in a statement published on its website. It was ordered to pay $325m in fines.
An RBS subsidary, RBS Securities Japan Limited, pleaded guilty to one criminal charge of wire fraud, although the bank entered what's called a deferred prosecution agreement under which it cooperate with the US Department of Justice, pay a $150m fine and have that charge and another antitrust charge deferred. RBS was also ordered to pay an additional £87.5m to the UK's Financial Services Authority.
RBS, which is 82 percent owned by the UK taxpayer, was the third bank to reach an agreement over libor failings, after Barclays and Swiss bank UBS, which paid around $1.5bn to regulators in the UK, the United States and Switzerland last month. More than a dozen other global lenders are said to be under investigation. Switzerland's biggest bank also said it had pleaded guilty to one count of wire fraud with the US Justice Department in relation to rate manipulation in the market for yen libor.
The UK's Financial Services Authority agreed to a fine of £160m, while fines paid to the CFTC and the US Department of Justice will amount to around $1.2bn the bank said. Finma, the Swiss regulator, collected a fine of 59m Swiss francs.
RBS shares fell around 4.5 percent in London to change hands at 331.59 pence each. The shares have risen 1.8 percent so far this year.
© Copyright IBTimes 2023. All rights reserved.