FX Fixing Scandal: RBS Reviews Currency Trading Processes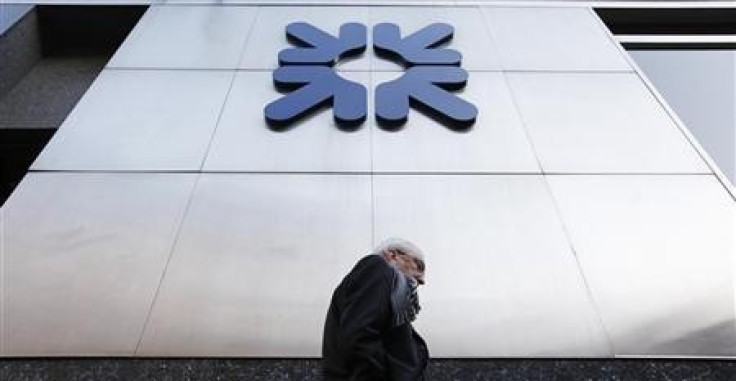 The Royal Bank of Scotland has revealed that it is assessing its currency trading processes in a bid to calm client fears over a potential marketing rigging investigations.
RBS said in a statement that "we are currently considering processes around the benchmark service."
On 23 October, an RBS sales team sent an email to clients to say that it is reviewing how it trades in the minutes before key FX benchmarks are set.
The email also emphasised that "no RBS traders or proprietary system would take any position on the back of clients' orders and that RBS would start "pre-hedging" orders up to 15 minutes before the benchmark is set to protect itself against market movements."
RBS said in a statement that "the email does not reflect final policy and we are clarifying this with our clients."
The daily $4.7tn currency market is the largest in the financial system and is pegged to the value of trillions of funds, derivatives and financial products.
Morningstar estimates that $3.6tn in funds, including pension and savings accounts, track global indexes.
RBS' statement follows Barclays' announcement that is cooperating with regulators who are investigating potential manipulation of currency markets.
IBTimes UK exclusively revealed that a whistleblower alerted regulators in the US, UK and Switzerland in 2011 about some of the world's largest trading companies and banks manipulating benchmark sterling, US dollar and Swiss franc currency rates.
However, it was not until this year that these authorities started investigating the allegations of market rigging.
On 29 October, Deutsche Bank revealed that its balance sheet was hit by billions of euros of litigation costs which subsequently led the German lender to report a near 100% drop in profits.
Meanwhile, UBS followed in Deutsche Bank's footsteps and said it has deferred a key earnings target by a year because of temporary demands to hold extra capital to deal with unresolved legal issues.
© Copyright IBTimes 2023. All rights reserved.