RBS Hints at Record Fine for Libor Manipulation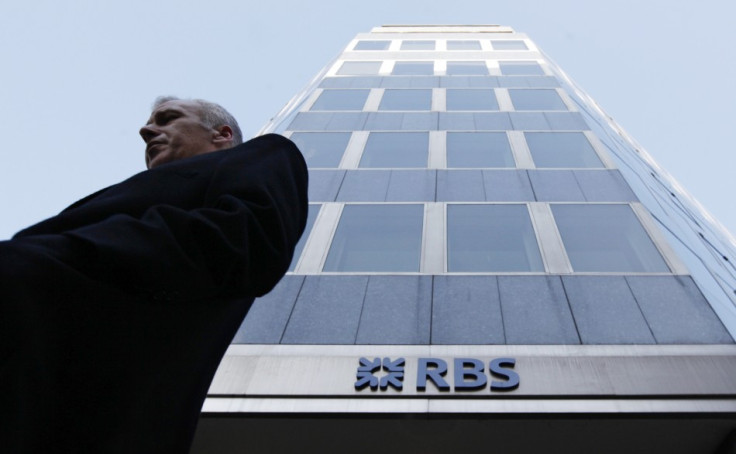 The Royal Bank of Scotland Group said it expects to pay "significant" penalties to US and UK regulators for its role in the global manipulation of the benchmark lending rate known as Libor.
The bank said Wednesday that it was in late-stage discussions with authorities regarding Libor fine and expects to pay not one a large amount in fines but also accept "certain other sanctions". The bank said it was responding to media speculation about the size of the fine and the timing of the payment. Several media reports have indicated that the bank will likely pay a record £400m to £450 in fines and penalties and perhaps plead guilty in certain jurisdictions to criminal activity. Separate reports also suggested John Hourican, the bank's investment chief, would be asked to resign.
"RBS confirms that it is in late-stage settlement discussions with these authorities," the bank said in a statement published on its website. "Although the settlements remain to be agreed, RBS expects they will include the payment of significant penalties as well as certain other sanctions. RBS will update the market on all pertinent issues relating to this matter shortly."
RBS, which is 83 percent owned by the UK taxpayer, will be the third bank to reach an agreement over libor failings, after Barclays and Swiss bank UBS, which paid around $1.5bn to regulators in the UK, the United States and Switzerland last month. More than a dozen other global lenders are said to be under investigation.
Switzerland's biggest bank also said it had pleaded guilty to one count of wire fraud with the US Justice Department in relation to rate manipulation in the market for yen libor.
The UK's Financial Services Authority agreed to a fine of £160m, while fines paid to the US Commodity Futures Trading Commission and the US Department of Justice will amount to around $1.2bn the bank said. Finma, the Swiss regulator, collected a fine of 59m Swiss francs.
The FSA said it found at least 2,000 documents showing attempts to manipulate the benchmark interbank lending rate, which underpins around $500tn worth of global financial securities.
RBS shares rose 0.65 percent in London trading to change hands at 339.7 pence each.
© Copyright IBTimes 2023. All rights reserved.