Libor Fixing Scandal: RBS Faces £500m Fine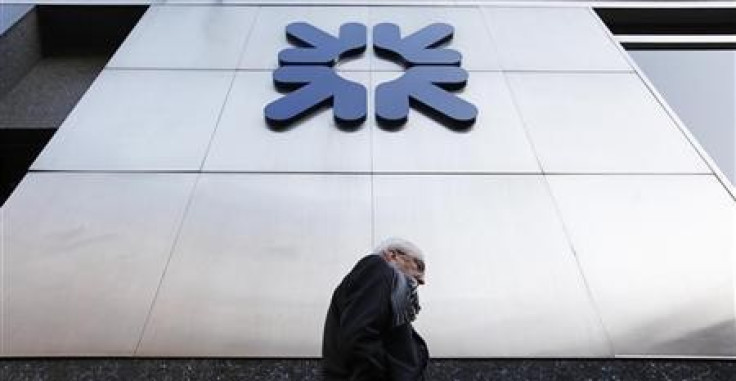 The Royal Bank of Scotland is facing a fine of up to half a billion pounds from US and UK authorities over its role in the manipulation of Libor, according to media reports.
Citing unnamed sources, the reports suggest RBS, which is 83 percent owned by the British taxpayer, could settle with regulators by next week and will face a fine of between £400m to £500m ($802m, €602m) split between US and UK authorities.
RBS is also reportedly set to announce the departure of its head of investment banking, John Hourican, and head of markets Peter Nielsen when the settlement is announced.
The bank apparently hopes the "matter is dealt with" by the time it publishes its full year results by the end of February.
RBS will become the third bank to settle with US and UK regulators over its involvement in the manipulation of Libor, the key interbank lending rate which is primarily used to price trillions of dollars of financial instruments.
In June last year, IBTimes UK reported that a sacked senior ex-trader at RBS claimed that chiefs conspired to manipulate key interbank lending rates. Since then, a number of reports have cited instant messages and emails alluding to Libor rigging.
Earlier this week, RBS shares rose on speculation that it would be putting its Libor fixing woes behind it. As of 1405 GMT, RBS shares traded down by 2.25 percent to 356.40p.
RBS has declined to comment on all the reports.
Barclays became the first bank to settle with US and UK authorities over its role in Libor rigging, by paying £290m. Since then a number of other UK banks, including HSBC and Lloyds, and dozens of international firms have been investigated by a number of global authorities.
In December last year, UBS became the second bank to settle with authorities for $1.5bn over its role in Libor manipulation and admitted to one criminal charge of wire fraud.
Since then, ex-UBS chiefs and current and former Financial Services Authority leaders, including Hector Sants, have given evidence in front of the Parliamentary Commission on Banking Standards to determine what led to the bout of Libor rigging.
At the hearing, the FSA confirmed that a number of people and institutions are still being investigated by the Serious Fraud Office.
© Copyright IBTimes 2023. All rights reserved.