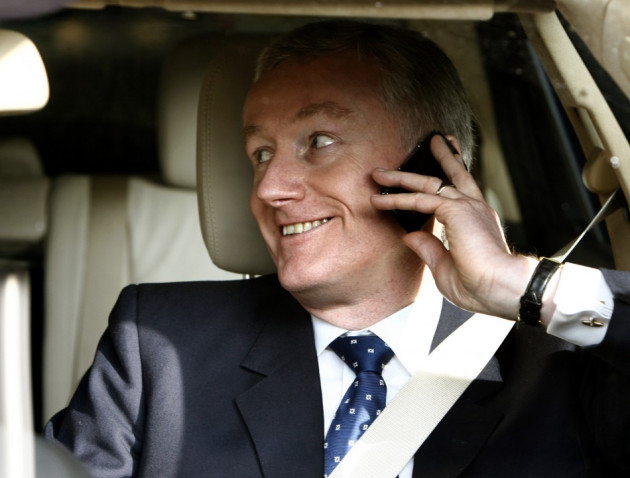 RBoS Shareholders Action Group, a consortium of stockholders, is looking to sue RBS and its former senior executives, including ex-CEO Fred Goodwin, for £3.3bn for misleading investors by not disclosing the true fragility of the bank when it launched a rights issue in 2008.
According to The Times newspaper, the shareholder group is shoring up £12m to £15m in litigation costs, in case it is defeated when it launches legal proceedings against RBS, Goodwin, former Chairman Tom McKillop and ex-investment banking chief Johnny Cameron.
Citing unnamed sources, The Times report says that Credit Agricole, Deutsche Bank and HSBC are among the 91 institutional investors banking the shareholder consortium, with another 20 more potential backers, once the litigation costs are covered.
Shareholders have lost 90 percent of their money since RBS launched a £12bn rights issue in 2008, with shares dropping from £225 to £20.
They are claiming they bought the shares under false pretences as the bank did not fully disclose how frail the bank's health was in its prospectus, which then led to the government bailing it out.
The government now owns 83 percent of RBS.
Shares are slightly lower today at 225.80p at 0724 GMT. However, shares have dropped 96 percent since September 2007 to present day.
The news of potential shareholder action is the latest in a long line of litigation actions against the bank.
RBS is currently being investigated, alongside other banks, for its potential involvement of the manipulation of Libor and other global interbank lending interest rates, across a number of jurisdictions.
It has also had to set aside a potential litigation costs and compensation amounts, after the UK's Financial Services Authority (FSA) found that it, as well as Lloyds, Barclays and HSBC had mis-sold thousands of businesses complicated derivative products, known as interest rate swap agreements (IRSA).
Some analysts predict that IRSA compensation payments could be worth billions of pounds for all the banks collectively, as only last year, the same banks were found liable of mis-selling Payment Protection Insurance (PPI), which is now costing the industry around £6bn in payouts alone.