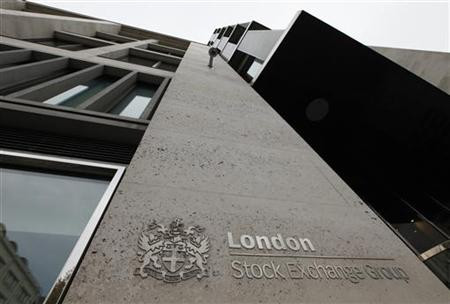 Shares in British banks were broadly down on the FTSE 100 in morning trading after the last of the "big four" banks, RBS, reported its half year results and a return to profit this morning.
RBS said that it in the half year ended 30 June it made a pre-tax profit of £1.1 billion, well above the £120 million expected by analysts. Last year RBS, which is 84 per cent owned by the taxpayer reported a first half loss of £1.0 billion.
Lloyds Banking Group, which is also part-nationalised, also reported a return to profit in the first half of 2010 this week, while Barclays and HSBC, which did not require a bailout during the financial crisis, reported higher half year profits than last year.
By 09:20 shares in RBS were up 2.60 per cent to 53.35 pence per share.
However Lloyds Banking Group shares declined 0.01 per cent to 76.02 pence per share, Barclays shares fell 1.14 per cent to 320.30 pence per share and HSBC shares were flat at 669.00 pence per share.
Overall the FTSE 100 was up 0.46 per cent to 5,390.23.