In light of the raft of financial regulatory changes around world, businesses say that it actually helps them expand overseas, rather than hinder them.
Despite orthodox thinking that government regulation boosts business, a new study published by law firm Reed Smith and written by the research group Economist Intelligence Unit, surveying of more than 450 senior level executives from international businesses, shows that a large proportion thinks that domestic regulation equips companies to engage in cross-border activities [Chart 1].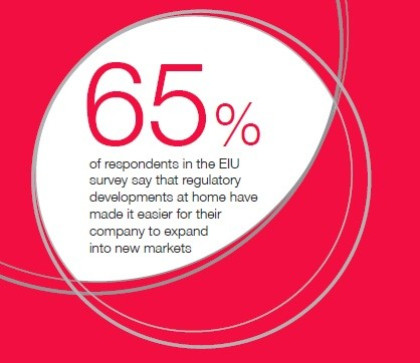 Not everyone in the EIU survey agrees on the helpfulness of regulation. Respondents from the financial services sector buck the trend more than once [Chart 2].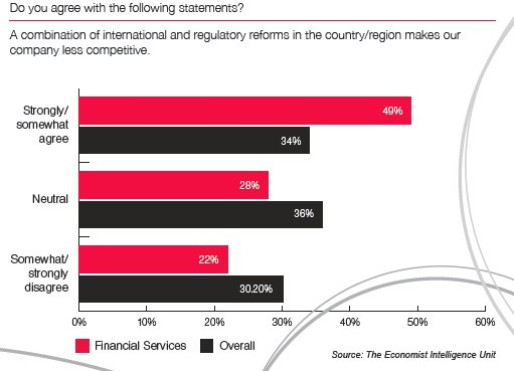 Similarly, unlike all other respondents, financial services executives say that regulation hampers investment in innovation. They are also much more worried than their counterparts in other sectors of the potential damage to their reputation from failing to meet regulators' standards (69% compared with 51% overall) [Chart 3]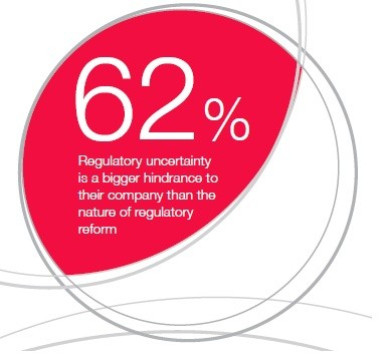 The study also cited uncertainty as the biggest challenge for businesses. Despite improvements in business regulation, lack of certainty on cross-border transaction rules continues to create headaches for companies [Chart 4].