Rescue teams on alert as 5.8 magnitude earthquake jolts north India
Two disaster response teams sent to quake's epicentre in Uttarakhand's Rudraprayag district.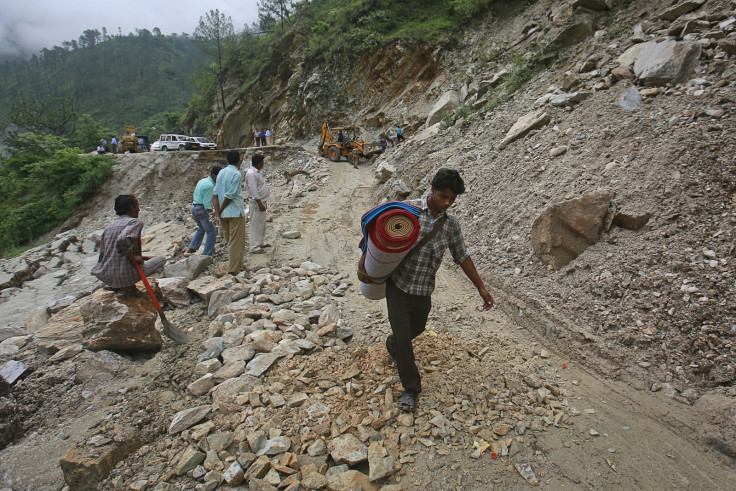 No casualties were reported after a 5.8 magnitude earthquake struck the mountainous northern Indian state of Uttarakhand on Monday (6 February) at around 10.30pm local time (5pm GMT).
The India Meteorological Department (IMD) said the epicentre of the earthquake was Rudraprayag district as tremors were felt for around 30 seconds in the neighbouring states of Delhi, Punjab, Haryana and parts of Uttar Pradesh. However, the US Geological Survey located the epicentre at Pipalkoti, which is around 80km away from Rudraprayag.
Operations Head at the Indian National Seismological Bureau JL Gautam said: "The depth of the quake was 33 km and it occurred at 10.33pm." Uttarakhand in the Himalayan belt is known for high seismic activities. In June 2013 devastating floods and landslides claimed around 5,000 lives, one of the worst natural disasters in the country's history.
Meanwhile, Prime Minister Narendra Modi tweeted late at night that he was taking stock of the situation. The home ministry also tweeted that the teams from the National Disaster Response Force (NDRF) had been sent to the state to conduct rescue and relief operations if the need arises.
NDRF officials said that two teams had been rushed to Uttarakhand's Rudraprayag district.
On Tuesday morning (7 February) there were no reports of any major damage to properties or loss of life.
According to reports, Home Minister Rajnath Singh has requested more details regarding the earthquake and is monitoring the situation.
A senior police official said, "No reports of damage to property or life have been received so far. Relief and rescue teams have been put on alert. Electricity and telephone e-service remain unaffected by the earthquake. We are keeping a close watch on the situation."
© Copyright IBTimes 2023. All rights reserved.