North India Floods: Over 60,000 Pligrims Stranded Amid Heavy Rain and Landslides [PHOTOS]
More than 120 people have died in northern India, after heavy monsoon rains caused floods and landslides in the state of Uttarkhand, according to Al Jazeera.
Indian military forces have stepped up rescue operations in the area and have concentrated on the temple town of Kedarnath, which has reported the most damage. According to reports by Indian newspaper The Hindu, at least 60,000 people remain stranded. Reports from the State Disaster Mitigation Centre claim over 20,000 people have been rescued.
The Kedarnath temple, one of the holiest of Hindu temples, is dedicated to Lord Shiva. Miraculously, the structure has survived the tragedy but everything around it has been destroyed.
"Kedarnath shrine is safe but it is under a lot of slush," Uttarkhand's chief minister, Vijay Bahuguna, said, "The shrine will remain out of bounds for pilgrims for one year."
The Hindu believes people in neighbouring towns like Gaurikund and Munkatia have been starving for four days, with airdrops proving inefficient and badly organised. There are also medical concerns, with diabetes and heart patients having no accessed to required drugs. The Al Jazeera report has information from an Indian Air Force spokesperson who claims 22 helicopters have been pressed into service to aid in rescue operations and dropping food.
The country's Prime Minister, Manmohan Singh, has conducted an aerial survey of rain and flood-affected areas and announced a relief package worth roughly £130m.
"The Central and State Governments have deployed all possible resources to deal with the immediate aftermath of the ghastly tragedy," Singh said in an official statement, "About 5,500 Jawans and Officers of the Army, 3000 men of the Border Roads Organisation and 600 ITBP personnel are engaged in relief and rescue efforts. Thirteen teams of the National Disaster Response Force have been deployed. The Air Force has deployed 18 helicopters and a C-130 aircraft. Private helicopters have also been engaged by the State Government."
"The Central and State Governments will continue to work in close coordination to ensure that every possible effort is made not only to provide immediate relief to the affected persons but also to help them reconstruct their lives," he added.
Meanwhile, check out photographs of the flood-affected areas of Kedarnath and Uttarkhand in India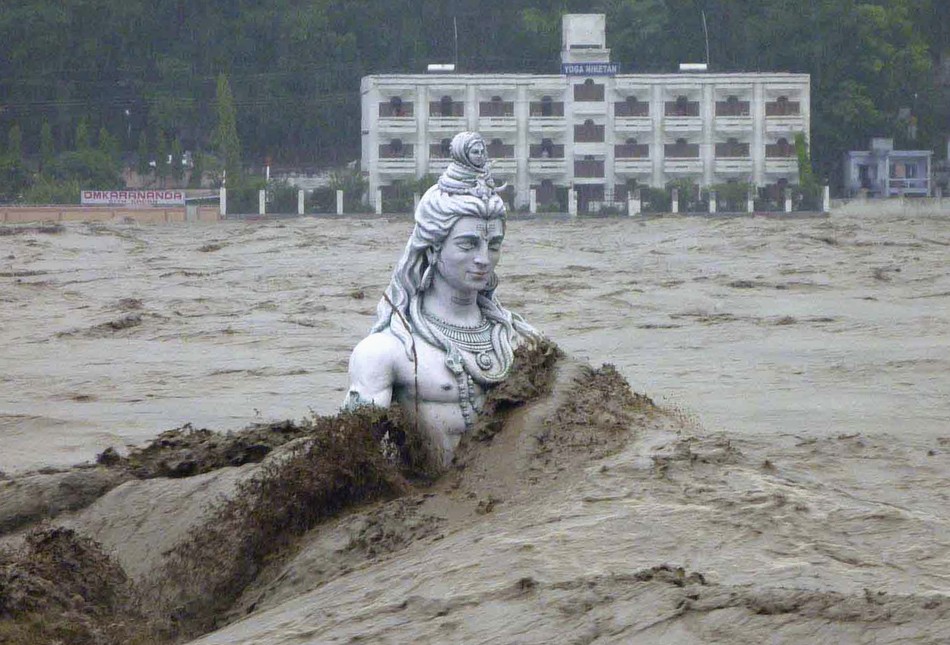 © Copyright IBTimes 2023. All rights reserved.