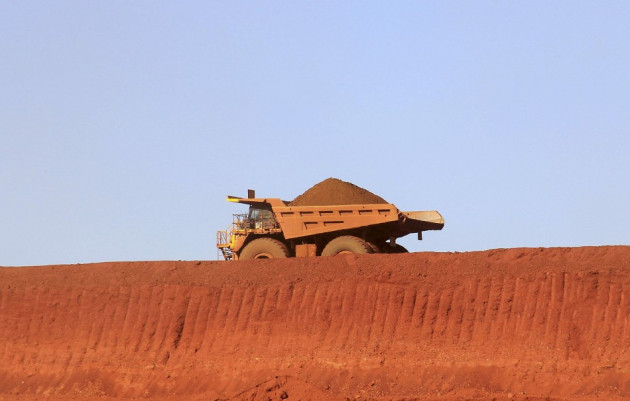 The Reserve Bank of Australia has kept the interest rate on hold for the second straight month in line with expectations that the subdued inflation rates offer room for further easing measures.
The RBA retained the benchmark rate at 3 percent as it saw indications of improvement in the non-resource driven sectors of the economy. The last time RBA made a rate change was in December, when it brought the cash rate target down by a quarter-point. Between May and December, rates were cut 1.25 percent to boost growth.
"At today's meeting, taking into account the flow of recent information and noting that there had been a substantial easing of policy as a result of previous decisions, the Board judged that it was prudent to leave the cash rate unchanged," RBA governor Glenn Stevens said in a statement.
"The Board will continue to assess the outlook and adjust policy as needed to foster sustainable growth in demand and inflation outcomes consistent with the target over time".
RBA had taken significant monetary easing measures in 2012. However, despite early positive signs, the full effect of these measures will need more to be visible, the lender said.
The central bank said that the global economic forecast is expected to be mildly below average for a while. But the improving conditions in the US, easing financial strains on Europe and the Chinese recovery has helped to bring some amount of stability.
But the Australian dollar has remained stronger than expected, considering the visible drop in export prices. The local currency climbed to $1.0233 at 2:39 p.m. in Sydney from $1.0214 before the rate announcement.
In February, the central bank had cut its inflation and growth forecasts, citing weak conditions outside the mining sector, labour market and currency pressures. Australia is set to release its fourth-quarter GDP figures in the coming days which is expected to show slower expansion rate.
"We expect GDP data due tomorrow to show that the economy slowed in Q4, although it is still performing well compared with other developed economies," said Daniel Martin, analyst at Capital Economics.
"We have penciled in growth of 3 percent in 2013 and 2.5 percent in 2014".