Capcom's 'Resident Evil 6' to Release in October [FEATURES]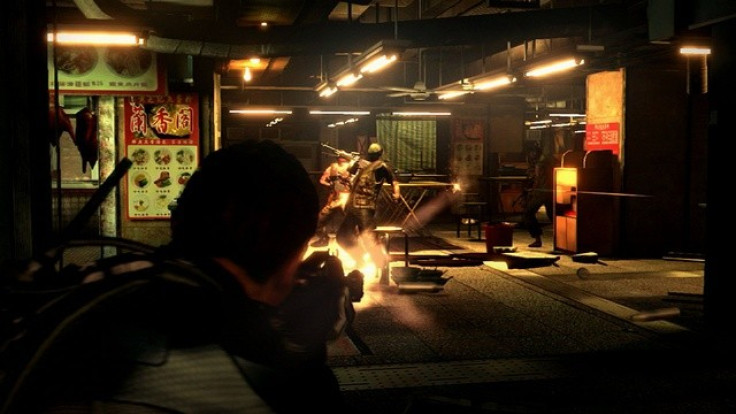 The developers of the soon-to-be-launched "Resident Evil 6" (RE6) - Capcom - confirmed, at a press conference in Rome, they will release the game ahead of schedule. The company said the game would launch on 2 October (for the consoles) but the PC version will come at a later date, according to a report by IGN. The earlier reports suggested Capcom would release RE6 on 20 November for the consoles and release the PC version later.
The game has been produced by Hiroyuki Kobayashi, who also produced Resident Evil 4. The game will feature both single-player and co-op gameplay.
"Unfortunately, RE6 will not be available at this time on the Wii U. Right now we are concentrating on the PlayStation 3 version, 360 version and PC version of the game," Kobayashi was quoted as saying, when asked if there were plans to release on Nintendo's console.
Meanwhile, Capcom have provided details on the game's multiplayer modes and gameplay footage. Apparently RE6 will see the return of cooperative multiplayer, including both online and split-screen play. The multiplayer mode will feature drop-in and drop-out play unlike "Resident Evil 5". Furthermore, players will now be able to enter and leave games as they please. They will no longer be forced to return to check points or restart chapters.
Finally, the "Mercenaries" mode in previous "Resident Evil" games will make a return in RE6 and it will not be locked feature. Multiplayer options which include new co-op mechanics will be announced in the future.
Features:
The C-virus cause of zombie outbreaks will no longer be confined to a specific place. The action will range from locations in North America to Eastern Europe and China,reports Xboxgaming.
RE6 offers gamers the chance to play multiple characters - Leon Kennedy, Chris Redfield and Jake Muller, along with their respective partners.
The game allows both online and offline play of single-player and co-op gameplay modes.
Zombies can now run and jump at players and can even use weapons. Enemy creatures - J'avo - are highlighted during conflict zones in Eastern Europe and they have the ability to regenerate when injured. The C-virus has also given rise to Chrysalide - which can take the mutation process further since they can undergo a full metamorphosis.
The game features a control system that allows the players to shoot while moving.
RE6 includes localised voice-overs in English, French, German, Spanish and Italian and with subtitles in Japanese, Russian, Polish, Brazilian and Portuguese.
© Copyright IBTimes 2023. All rights reserved.