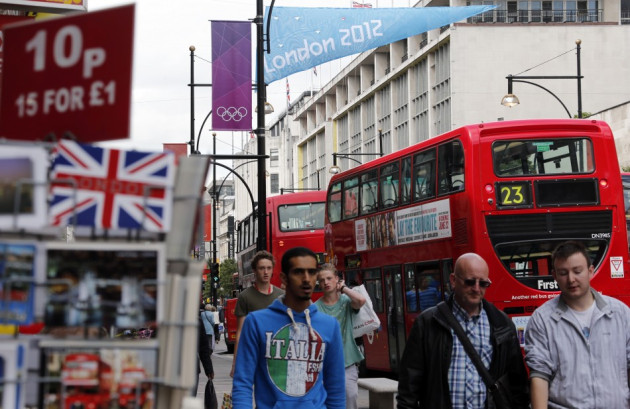 High Street sales in the UK rose much more than expected in September, adding weight to the case for a sharp improvement for Britain's recession hit economy in the third quarter.
The Office for National Statistics said UK retail sales rose 0.6 percent last month from a 0.1 percent August decline, and 2.5 percent from the same time last year. Both figures were stronger than analysts' expectations and, when paired with Wednesday's report of record high employment, could push the UK economy out of its steepest double-dip recession in at least a generation.
Clothing and footwear sales - particularly related to school uniforms - were the biggest driver of the gain, the ONS said, and in fact that portion of the sales figures recorded its biggest annual increase in almost a year. The three-month sales growth rate was also the strongest in nearly two years, the ONS said, perhaps owing to both the August Olympic Games and a better-than-expected take from the back-to-school shopping period in early September.
Retail sales including fuel rose 1 percent on the three month period, the ONS said, and 2.4 percent from the same three-month period a year ago.
The UK's unemployment rate fell the three months ending in August and the number of Britons claiming jobless benefits declined last month as the nation's labour market continued to confound experts and contradict the overall weakness of the economy and the lingering recession, the ONS said Wednesday.
The number of Britons in work rose to a record high 29.59 million after an increase of 212,000 new jobs and the official unemployment rate fell to 7.9 percent - the lowest in more than a year - after a surprise decline of 4,000 in the number of people in Britain seeking jobless benefits for the month of September.
On a three month basis, the number of Britons out of work fell by 50,000 to 2.53 million while youth unemployment fell below the 1 million mark for the first time in 12 months, the ONS data showed.