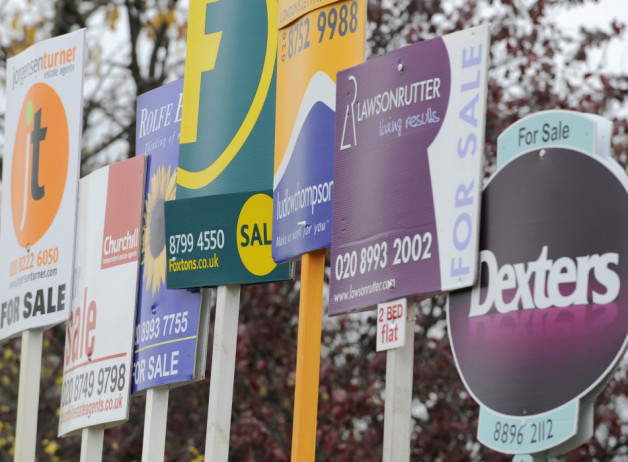 Britain's house prices rose at their fastest rate in three years as the recovery in the UK housing market expands beyond London.
The Royal Institution of Chartered Surveyors (RICS) said that home prices are expected to rise 4.1% next year in London, while other regions except Northern Ireland will also experience better prices. Respondents in a RICS survey expect a 0.2% increase in Yorkshire and Humberside in northern England.
House prices are expected to rise 1.4% across the country over the next 12 months, up from expectations of 1.1% in April and 0.1% in December.
RICS added that the UK house prices rose in May to their highest level in more than three years, with the number of transactions surging on the back of improved economic prospects. The RICS monthly house price balance rose to 5 in May from 1 in April, compared to analysts' expectation of a reading of 4.
A positive reading on the gauge indicates that the majority of respondents to the survey found an increase in home prices rather than a decline.
A gauge of new buyer enquiries rose to 30 from 27 and a measure of newly agreed sales surged to 30 from 21. Home sales rose to their highest level since January 2010, with surveyors reporting sales of about 18 homes each during the three-month period.
The housing market benefited from the Bank of England's expanded Funding for Lending Scheme, which ensured easy and cheap credit availability for home buyers. Further, Chancellor George Osborne's Help to Buy scheme also helped people to raise a deposit for taking home loans.
"Help to Buy has been important in its first month in providing confidence to housebuilders, but it has not had a wider impact on the rest of the market," said Simon Rubinsohn, chief economist at RICS.
"The Funding for Lending Scheme is a stronger candidate at this stage. It has improved the number of products available in recent months."
"There is still a very long way to go until we see a full-scale recovery but green shoots are beginning to sprout," said Peter Bolton King, global residential director at RICS.
Last week, the central bank maintained its bond-purchase plan at £375bn ($582bn/€441bn) and its key interest rate at a record low of 0.5%.