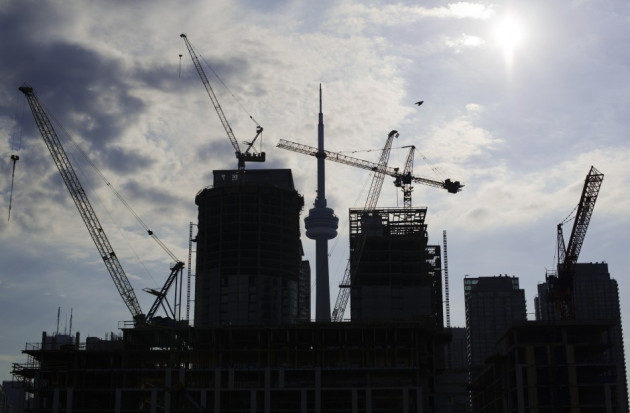 Housing demand in Britain rose to its highest level in more than three years with better house prices in April as a government scheme helped the ailing sector, according to the Royal Institution of Chartered Accountants (RICS).
RICS said that 25% more chartered surveyors reported an increase in new enquiries rather than a decline in April. That compares to an increase of 13% in March.
The surge in demand "suggests that along with the existing Funding for Lending scheme, Help-to-Buy is attracting interest even if the mortgage guarantee element of the product is not due to come into effect until next year," RICS said in a statement.
"It is encouraging to see government initiatives are having an impact on the property market. Help-to-Buy in combination with the Funding for Lending Scheme appears to be giving the market a shot in the arm," said Peter King, RICS global residential director.
Announced by Chancellor George Osborne in March to boost the housing sector, the Help-to-Buy programme provides £3.5bn ($5.4bn, €4.1bn) over the next three years in shared equity loans for newly-built homes. The scheme also helps buyers to secure loans without big deposits.
Supply of homes also increased in line with the strong demand, but the pace of increase was modest as indicated by a net balance of 8%.
With supply falling short of the increased demand, home prices improved in April, recording the first positive reading since June 2010. The seasonally adjusted house price balance was at 1%, while economists expected a reading of 2%.
Newly agreed sales also increased during April, with 19% more surveyors reporting increase in sales rather than fall. The readings on sales were at their highest levels for three years in the past two months, according to RICS.
RICS added that demand is outstripping supply in the rental sector, despite improved mortgage lending to boost home purchases. As a result, rental prices are expected to rise as indicated by the surveyors' net balance of 18%. Nevertheless, the rate of increase will be less than 2% on increased access to mortgage lending.
There are concerns about the rising house prices due to the supply shortage, RICS noted, adding that developers' fast delivery of new stock is critical to the sector.
Last week, mortgage lender Halifax said that home prices increased 1.1% in April from March, recording the strongest growth since November.