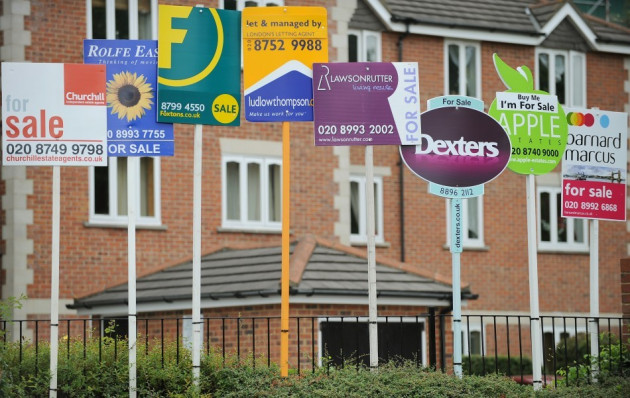 Asking prices for houses in London have risen to more than twice the national average, crossing half a million pounds for the first time as loan availability for buyers remains buoyant despite the credit crunch.
Property website Rightmove said asking prices in the capital rose 3.3% to £509,870 (€602,700/$773,600) in May while the national average price rose 2.1% to £249,841, setting a new record.
The monthly rise for the nation was for the fifth consecutive month. In the first five months of 2013, prices rose by 9.1%.
"The pressure cooker of the London property market has been building up a head of steam every month since the beginning of the year," said Miles Shipside, director at Rightmove.
"For those with money, many options to borrow remain open in spite of the credit crunch, and this is helping fuel the London price boom."
Rightmove noted that a shortage of supply and high demand from "deposit-gifted" first-time buyers were keeping the London market even busier it experienced last year.
Among London boroughs, Camden led the monthly increase in asking prices with a 7.2% increase, followed by Brent and Lambeth where prices rose by 5.9% and 5.6%, respectively. Prices gained 5.3% in Southwark and 4.9% in Hounslow.
In the most expensive borough of Kensington and Chelsea, prices rose 0.6% to an average of £2.37m.
In his March budget, Chancellor George Osborne pledged a £3.5bn help to homebuyers. The funding is expected to have helped the property market that was hurt by a lacklustre economy along with a credit easing programme.
Outside London and some southern hotspots, the market remains sensitive to price and quality, with buyers willing to take their time to find their ideal home, according to Rightmove.
Outgoing Bank of England governor Mervyn King raised forecasts for economic growth with reduced inflation outlook.
Separate surveys by the Royal Institution of Chartered Surveyors and mortgage lender Halifax said that property prices rose in April, suggesting a recovery in the property market.