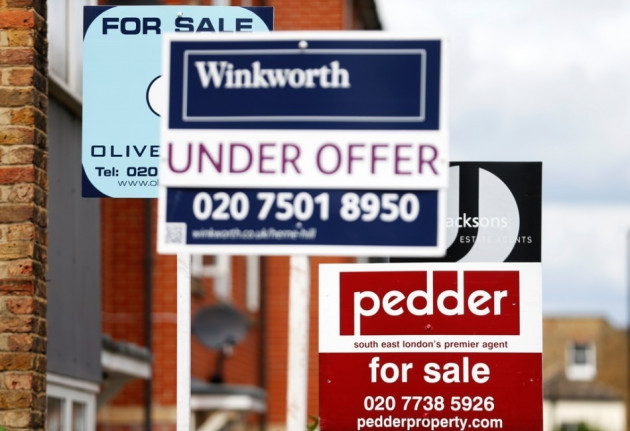 UK house prices rebounded from two previous monthly falls in October as they rose by more than £50,000 in the capital city.
According to property website Rightmove, the average asking price for homes increased by 2.8% to £252,418 (€156,274, $252,418) in October, returning to a growth trend that started in January 2013.
London witnessed an "unsustainable" 10.2% rise in asking prices in October, following falls of 2.8% and 1.5% in August and September, respectively.
Many of October's best performers are boroughs in inner London, the website said. Among London boroughs, City of Westminster saw the highest 11.9% increase in house prices, followed by an 11.8% increase each in Kensington and Chelsea and Hammersmith and Fulham.
Home prices are now up 5.6% on July's all-time high of £515,379, pushing the year-on-year increase in London to 13.8%, according to Rightmove.
"Fewer sellers coming to market in the capital during the traditional summer recess resulted in total price falls of 4.3% over August and September. However, this month's rebound in the number of sellers brings the quarterly growth figure back into line with the recent trend at around 2% a month," Rightmove director Mills Shipside said in a statement.
"Although not sustainable in the longer term, some agents currently report there is a buying frenzy in parts of prime inner London, with available stock so low that their shelves are now bare."
Demand-Supply Mismatch in London
Analysts have warned that the continued rise in home prices in the country is primarily due to higher housing demand exceeding supply.
Rightmove noted that "London needs an increase in supply from a combination of more new-build properties and more existing owners coming to market" in order to satisfy at least some of the rising demand.
It added that though the number of sellers in the capital increased 15% on month in October, the recovery is from a low base.
Overseas investors are considering London properties as safe havens for investments. Rising overseas demand is swallowing up much of the new-build supply, adding to shortages and price increase.
"At a time when safe assets are increasingly scarce, and developers are building and marketing a lot of one and two bedroom flats to meet that demand," said Shipside.
"While they can achieve volume sales at premium prices, this eats up a much needed source of fresh supply and drags up existing property prices at an even faster rate".
Income-House Price Mismatch
In addition, taking a mortgage will be a "greater challenge" for many Londoners that are planning to buy a house, says the website.
Rightmove research indicates that 80% of those who intend to buy in the next 12 months will put down a deposit of 10% or more, a substantially high amount given the current prices of houses.
It added that that the current range of 5% deposit Help to Buy products is of no benefit to many Londoners as the income to service a mortgage will be a greater challenge for them.
"In London, the buying power required to get onto or move up the housing ladder means you have to tap into the Bank of Mum and Dad rather than buy courtesy of a helping hand from Uncle George. Indeed, nearly two in five would be first-time buyers in the capital state that they expect to receive parental assistance," said Shipside.