BlackBerry manufacturer RIM announced worse than expected financial results this week and now faces questions over its future.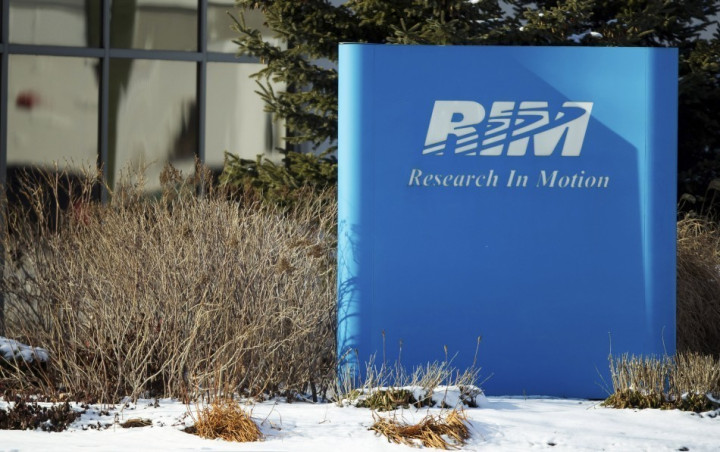 It is grim to be RIM at the moment. Everyone knew the Canadian smartphone manufacturer was going to report dismal Q1 2013 results on Thursday evening, yet the company managed to miss even these pessimistic forecasts.
RIM shipped just 7.8m BlackBerrys in the quarter, 10 percent less than the 8.7m expected by Wall Street, and revenue was down 33 percent to just $2.8bn compared to an expected $3.1bn. When a company is not capable of meeting even the most pessimistic of Wall Street predictions, you know that something is up.
Not only did RIM miss analyst predictions, it also slashed its workforce by almost a third, delayed the launch of BlackBerry 10 until sometime next year and saw its share price plummet in after hours trading.
Ahead of an earnings call with investors and analysts, newly-appointed CEO Thorsten Heins must have been thinking what had he done to end up in this position.
Sinking Ship
Heins took over from co-CEOs Jim Balsillie and Mike Lazaridis earlier this year and is now facing the unenviable task of stop the RIM ship from floundering on the jagged rocks of oblivion.
Despite Heins talking about the future and the company's next-generation software, BlackBerry 10, many people are questioning will the company survive long enough to get BB10 to market.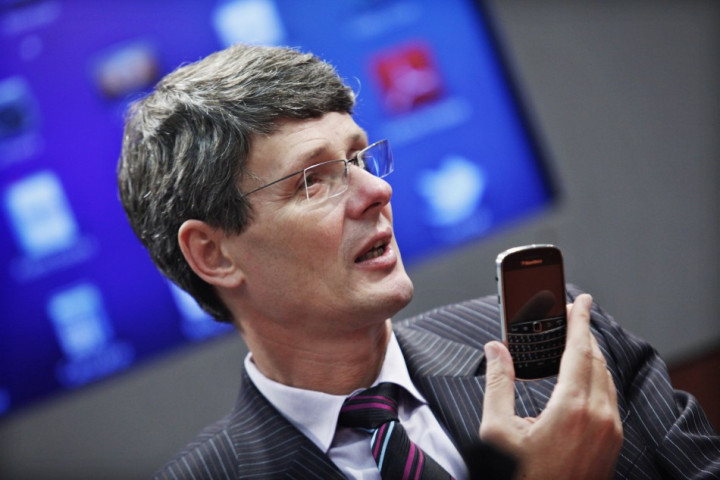 In order to assess its chances properly, we need to look at RIM's financial position. In the last quarter, RIM generated about $710m in cash flow from operations. While this may seem like a positive, $400m of this was from a reduction in working capital; so not something the company can rely on quarter-after-quarter.
This means that at the moment RIM is looking at bringing in around $300m per quarter in cash. Add to this the on-going savings drive of $1bn over the next year, and it gives RIM the ability to soak up around $500m of a decline in cash flow, each quarter.
So things don't look too bad (in relation to the state of the rest of the company) and going on this basis, you would give RIM a fighting chance of getting out of trouble - if it can execute its plans.
The Big IF
Of course, executing plans is not RIM's strong point, or at least it hasn't been in the past. And to survive, two separate plans need to be executed on time and within financial constraints.
The first is the restructuring plan. RIM has committed to losing $1bn from its balance sheet through cost saving, mostly brought about though harsh and brutal job cuts.
The company announced 5,000 job losses this week, most of which will come from the closure of seven of its ten manufacturing plants, as well as the outsourcing of some repair work.
While the culling of such huge numbers seems brutal, if RIM is to keep on track with its restructuring plan, it is necessary, a fact not lost on Heins: "I understand this is an incredibly difficult message to deliver, but it is necessary."
The next piece of the jigsaw is executing its plan to bring BB10 to market, and this is where things begin to get sticky for the Ontario company,
BlackBerry 10 is the company's first proper attempt at launching a version of its operating system which is aimed at consumers and not enterprise. However, compared to iOS, Android and even Windows Phone, RIM has a lot of catching up to do.
At BlackBerry World in Florida earlier this year, Heins promised BB10 by the autumn. That subsequently slipped to the end of the year and now has slipped again to Q1 2013, which could mean we won't see a BB10 device in stores until around this time next year.
Add to this the confirmation that BB10 will only be in high-end smartphones launched by RIM, with all other devices making do with the current version of the OS, and you end up with customers who don't know when the new phones are going to be released, how much they will cost, whether there will be any proper app support and most importantly - will they be any good.
Positive spin
While Ian Fogg, analyst with IHS Screen Digest puts a positive spin on the delay of BB10, saying: "RIM is right to delay BlackBerry 10 if it's not ready as a mature and bug free product. A premature launch that fails would seal the future of RIM as a company purely managing the decline of legacy products."
One point of the presentation last night which was glossed over somewhat but could point to a major problem for RIM in the coming months was overseas shipments. This was an area of hope for RIM in previous quarters, but they were down significantly in the three months to the end of May, meaning the company is going to struggle to maintain even the current low level of sales in the next few quarters.
RIM has not hit rock bottom yet. The worst is still to come, and the company itself admits not that Q2 2013 will see another loss, and potentially a bigger one than the $192m we saw this week.
With declining revenues, the company will soon eat through its cash reserves and without concrete dates to give to potential customers about BB10, it will be a race against time for the company to survive and have enough money to bring its next-generation platform to market.
We fear for RIM and we have a feeling Thorsten Heins may be looking for employment 12 months after taking up his position at RIM.