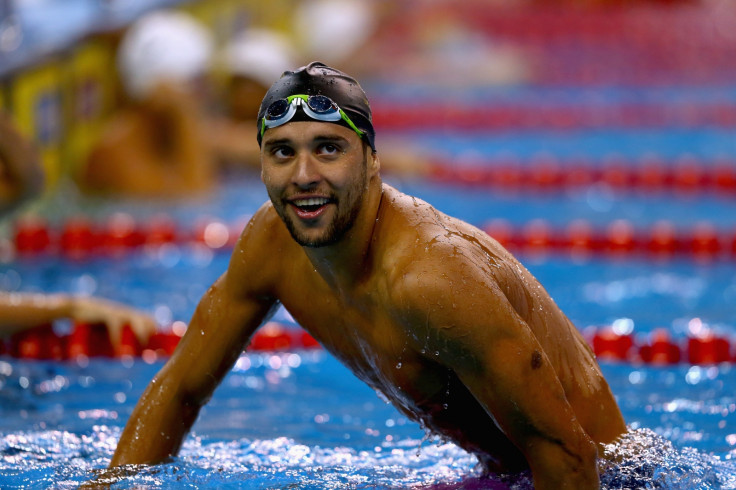 Four years ago, 20-year-old Chad Le Clos thought he was facing his greatest challenge. Michael Phelps, the all-conquering American swimmer who won eight golds in Beijing in 2008, was the figure who stood between him and success in the 200m butterfly.
The South African refused to be overawed by the presence of Phelps and edged out the legendary Olympian by 0.05 seconds to claim among the most celebrated victories during the London Games. The affable Durban-born swimmer quickly became one of the stand-out stories of the summer, in part down to his classy celebrations after being awarded his gold medal.
But much of the Le Clos narrative surrounded his family, particularly father Bert whose media interviews were among the endearing features of the swimming competition. The Le Clos family travelled in unison to support and celebrate the new Olympic champion; another tale which enriches the reputation of the greatest multi-sport event on the planet.
What has transpired since means the Rio Games, and a prospective rematch with the returning Phelps, has been consigned to near irrelevance. Both of Le Clos' parents, Bert and Geraldine – who captured the hearts of the world in London – are both battling cancer. Bert was diagnosed with prostate cancer last year, while Geraldine discovered in May that the breast cancer she had previously beaten had returned.
Both, along with Chad's two brothers and older sister, are due to travel to Rio to watch their talented son face a test which by comparison is severely inconsequential. Le Clos has not lost focus on retaining his Olympic title but nevertheless has been deeply affected by his family's plight.
"It's been difficult, obviously," he told the New York Times. "Getting into the pool, I feel like I'm unshackling myself from the worry and the stress. Swimming definitely takes my mind off things." He added: "It has not been an easy time but I am training hard for Rio. More than anything else I want them to win their battles. I also hope that they will be in Rio."
Phelps was a notable presence alongside Le Clos after being presented with his butterfly Olympic gold medal, easing him through the media glare which had been actuated by his enthusiastic parents and his gutsy performance. The relationship has since turned sour, with the pair exchanging barbs during the World Championships last summer.
A contest comparable to Muhammad Ali vs Joe Frazier is how Le Clos has described the upcoming clash in Rio with Phelps, who has suffered his own problems away from the pool though much of his own making. He is two years into a comeback which could see him add to his record 18 Olympic titles, yet even the motivation of medalling in Brazil cannot match that of Le Clos.
Swimming has perhaps never mattered less for Le Clos. His legacy is secure thanks to his showing in London, not to mention his world title showing in Kazan last year. But if his family can make it to Rio just to watch him compete, it will ensure the challenge posed by Phelps is significantly dwarfed.