Usain Bolt looking to overcome injury scare in time for Rio to hone sensational Olympic legacy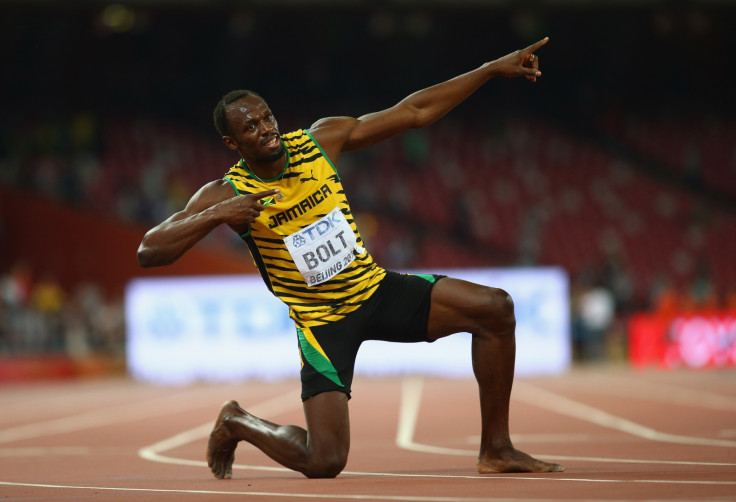 KEY POINTS
The six-time Olympic gold medallist suffered a hamstring tear during trials in Jamaica.
29-year-old scheduled to race at Anniversary Games in London on 22 July.
Usain Bolt returns to Olympic competition this summer with a legacy already written. A six-time gold medallist, the 29-year-old will again be defending his 100m and 200m titles and the 4x100m relay title in what is set to be his final appearance at an Olympic Games, having pencilled in retirement for after the World Championships in 2017.
In 2012, he arrived in London as one of the world's most high profile athletes at the peak of his powers. Four years later, he is still arguably sport's most celebrated figure, but with doubts beginning to creep in over his prowess on the track. Whether it is because eight years of domination may have taken its toll or simply just a case of bad luck, Bolt will arrive in Rio carrying a hamstring injury.
This week, his place in the Jamaica squad was confirmed – but only after been given a medical exemption. That was after he suffered a grade-one tear sustained during his country's national trials at the end of June during the first round of the 100m in Kingston, forcing him to withdraw before the semi-final stage. His efforts at 200m had to be abandoned completely.
Bolt has travelled to Germany to undergo treatment. The Anniversary Games to be held in London on 22 and 23 July will be the final test of his fitness, but there is genuine cause for concern. While grade-one tears are the mildest form of a tear, the interruption it has caused to his preparation is far from ideal.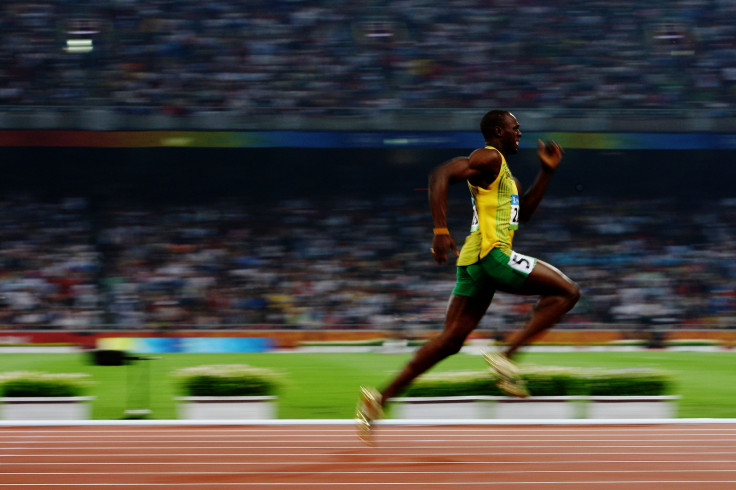 Perfect seasons are a rarity in sport, even those operating on the sublime level Bolt does. Ahead of 2012, Bolt was troubled by a bothersome back problem and lost twice to countryman Yohan Blake in Jamaica's trials. He overcame those setbacks, and had it not been for that back issue, would have set a new 200m world record in London. Instead, he settled for just the gold medal.
There was also the car crash he was involved in 2009, forcing him to undergo minor surgery. Later that year he went onto shatter world records at the 2009 World Championships, laughing off claims from Tyson Gay that it was now his time to take over at the top. A minor ankle injury he suffered at the start of this year didn't stop him from winning three races prior to withdrawing from those Jamaica trials. There have been enough minor scares over the years, none of which have halted in his march towards more and more greatness.
Bolt ran a season's best 9.88 seconds in the first round of 100m in Jamaica, a demonstration that showed he is still uncatchable. But he has yet to run a 200m race in competition in that period. While the Games are already looming large, the Anniversary Games on 22 July will prove whether this hamstring problem is just another minor obstacle, or something worse.
Those trying to dethrone him will look at his injury as an equaliser at their peril. Legacy is a term perennially associated with the modern greats like Bolt. Some will say his was already confirmed in defending his crown in 2012. In blowing away two-time drug cheat Justin Gatlin in the 100m final in the World Championships last year, he confirmed his status as king again. But for the man himself, an unprecedented 'three peat' of Olympic gold medal success in Rio will seal it.
© Copyright IBTimes 2023. All rights reserved.