The Rio Olympic organisers have apologised to United States of America (USA) swimmer Ryan Lochte after he was robbed at gunpoint when he and his fellow teammates were returning from a post-competition party. The car in which Lochte and fellow swimmers Jack Konger, Gunnar Bentz and Jimmy Feigen's were going was stopped by robbers posing as police early Sunday (15 August) morning.
The police are still looking for the driver of the cab which was pulled over.
"We obviously regret that the violence has got so close to the athletes. We have requested the security authorities that they need to make sure that everybody is safe everywhere in the city. We apologise to those involved and once again, we regret the fact that violence is an issue at these games", said Communications Executive Director, Mario Andreda as reported by AFP.
"The police are looking for the cab driver who drove them back, who seemed to have more information about this," he added.
Lochte who is the second most decorated male swimmer in Olympic history with 12 medals, participated in two races at the ongoing Rio 2016 Olympic games, winning the gold medal in the 4X200m freestyle relay.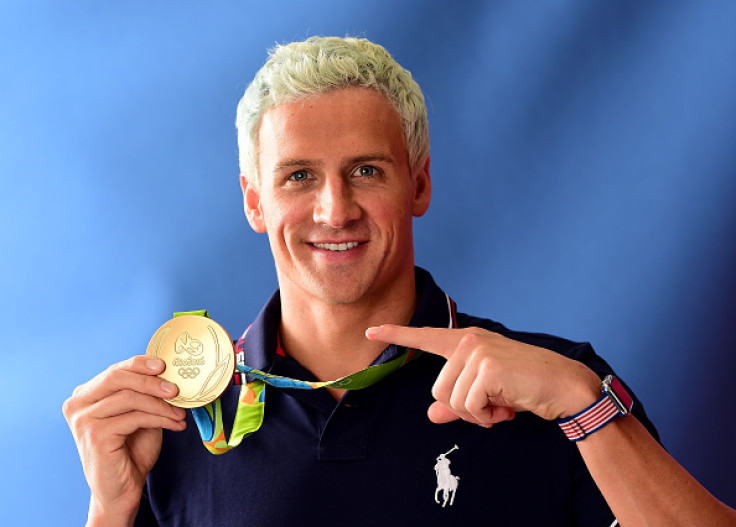 Quite a few Olympics participants have become victims of robbery and theft. Nine bags and a swimming kit of Great Britain have been reported missing from their rooms while thieves took advantage of a fire-drill to make away with Zika-protective shirts and a laptop from the Australian living quarters.
Two coaches of the Australian rowing team were attacked and robbed in the Ipanema neighbourhood while the night of the Olympic ceremony saw security chief Felipe Seixas accosted by four men with knives near the Maracana Stadium.