Although tennis appeared at the summer Olympics in 1896, it was dropped after the 1924 Games because of disputes between the International Lawn Tennis Federation and the International Olympic Committee over whether amateur players should be allowed to compete. Subsequently, it featured as a demonstration sport in 1968 and 1984, but has been a permanent fixture of the Games since 1988 onwards.
Rules/Format:
Matches at the 2016 Games will be contested in the best of three sets, except for the men's singles final, which is the best of five sets. However, if a mixed doubles match is tied at 1-1, it is decided by a so-called match tie-break, in which the first duo to score 10 points wins, as long as they are two points clear. Beyond that, though, all of the other traditional rules of the sport remain untouched.
There will be five tennis gold medals up for grabs in Rio: men's singles, women's singles, men's doubles, women's doubles and mixed doubles. For the singles event, the top 56 players in the world qualify for the tournament, although a number of high-profile players will be absent in Rio, including Roger Federer and Maria Sharapova.
However, each country can only select up to a maximum of four players, meaning players will be competing across the different categories. The matches will also be played according to a knockout format.
Key terms:
Ace – A serve that is so accurate and powerful that the opponent cannot even lay their racket on the ball.
Slice – When a player deliberately hits under the ball in order to make it spin backwards and keep a little lower than would usually be the case.
Smash – A powerful overhead volley that, assuming the ball lands in the court, is likely to win the point.
Athlete to watch: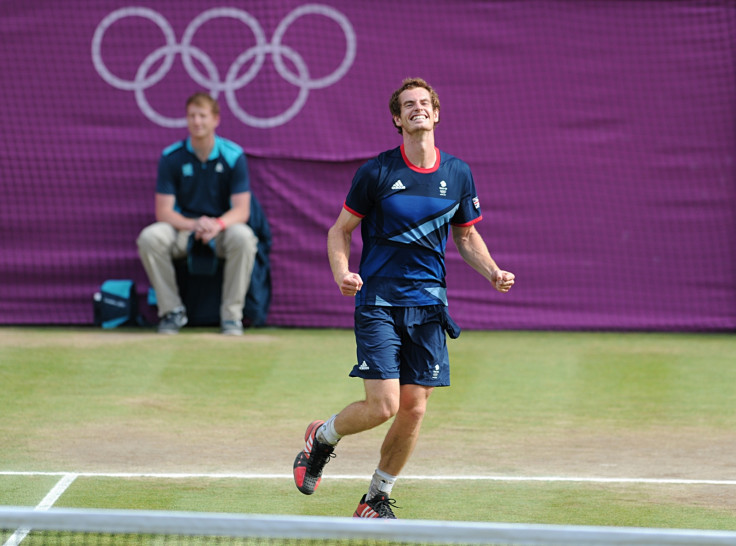 The current Wimbledon champion Andy Murray will be seeking to defend the Olympic crown he won four years ago in London. The 29-year-old Scot is likely to face stiff competition from his long-time rival Novak Djokovic, but having won this competition before and following on from his success at SW19, Murray will be confident of adding another coveted prize to his increasingly-impressive collection.
Murray recently skipped Great Britain's Davis Cup tie against Serbia in preparation for the Rio and has spoken about his eagerness to defend his title in 2016. "You obviously want to try to win a medal. Yeah, I'm looking forward to it," Murray said, according to Sky Sports. "I love being involved in the Olympics, hopefully I can have a good run there."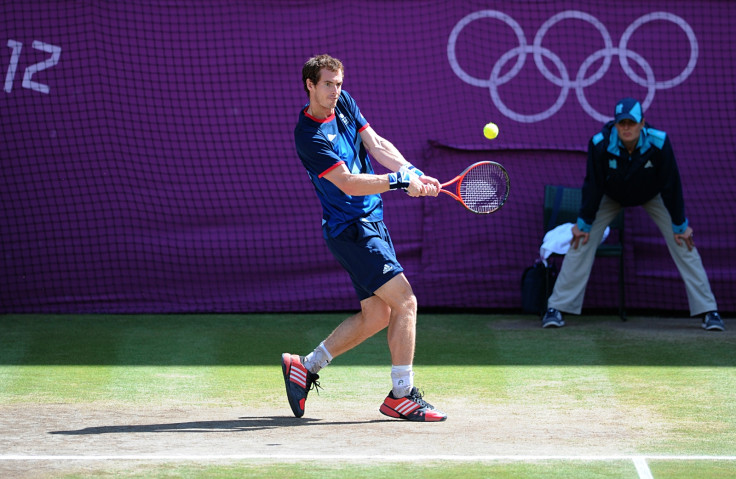 Venues:
The Olympic tennis tournament will be played at the Olympic Tennis Center, on a fast hardcourt surface that is used in numerous North American tournaments. The venue is located in the Barra Olympic Park in Barra da Tijuca in the west zone of Rio.
Schedule:
6 August: Men's Singles First Round, Women's Singles First Round, Men's Doubles First Round, Women's Doubles First Round
7 August: Men's Singles First Round, Women's Singles First Round, Men's Doubles First Round, Women's Doubles First Round
8 August: Men's Singles Second Round, Women's Singles Second Round, Men's Doubles Second Round, Women's Doubles Second Round
9 August: Men's Singles Second Round, Women's Singles Third Round, Men's Doubles Quarterfinals, Women's Doubles Second Round, Women's Doubles Quarterfinals
10 August: Men's Singles Third Round, Women's Singles Quarterfinals, Men's Doubles Semifinals, Women's Doubles Quarterfinals, Mixed Doubles First Round
11 August: Men's Singles Quarterfinals, Women's Singles Semifinals, Women's Doubles Semifinals, Mixed Doubles Quarterfinals
12 August: Men's Singles Semifinals, Men's Doubles Gold Medal Match, Men's Doubles Bronze Medal Match, Mixed Doubles Semifinals
13 August: Men's Singles Bronze Medal Match, Women's Singles Gold Medal Match, Women's Singles Bronze Medal Match, Women's Doubles Bronze Medal Match, Mixed Doubles Bronze Medal Match
14 August: Men's Singles Gold Medal Match, Women's Doubles Gold Medal Match, Mixed Doubles Gold Medal Match