Rio 2016 Olympics: Garbine Muguruza aims to emerge from Serena Williams' shadow
The world number two has all the tools to disrupt American dominance this summer.
With Fernando Alonso floundering with McLaren in Formula 1, the gloss of invincibility having been wiped from the Spain football team following their premature European Championships exit and the identity of the owners of the 200-plus blood bags seized during Operation Puerto set to be revealed; Spanish sport is in desperate need of a national success story to enrich a summer of discontent. Olympic Games are all about narrative, and for Spain Rio 2016 is likely to be no different.
Perhaps inevitably, Spain's major medal hopes all face formidable resistance from the United States. Two-time world championship runner-up Mireia Belmonte has the unenviable challenge of facing off with Katie Ledecky in the 400m and 800m freestyle while Spain's basketball team – runners up at Beijing 2008 and London 2012 – have their route to gold blocked by an exclusively NBA-infused USA.
But in the women's singles tennis competition, there is hope the Iberian state can get one over their rivals from across the Atlantic – having already landed one seismic blow in 2016. Garbine Muguruza inflicted upon Serena Williams – arguably the stand-out name on the American team travelling to Brazil alongside football captain Carli Lloyd and previously-suspended sprinter Justin Gatlin – an emphatic defeat at the French Open final to temporarily derail hopes of equalling Steffi Graf's grand slam record.
Though victory at Wimbledon, as Muguruza's Paris hangover saw her crash out in the second round, did see Williams collect her 22<sup>nd major singles crown she will not have forgotten how she was dismantled in the French capital – in a manner no player on the WTA tour has successfully achieved.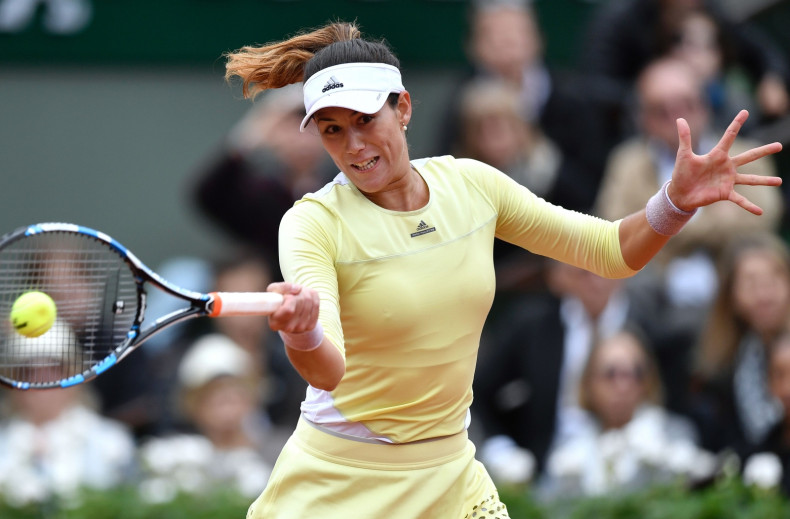 Muguruza is a far cry from her slight Spanish compatriots in the top 100. Her Venezuelan upbringing, thanks to her mother, means though she may be Spanish by nationality her Latin American roots means she is physically imposing; standing at six foot and hitting through the ball like very few of the tour. Furthermore, thanks to her body shape she has avoided inheriting the Spanish philosophy of grinding through long points – a style made famous by grand slam winners Carlos Moya and Rafael Nadal [who may provide a mixed doubles partner in Rio].
She is the latest threat to Williams' rein at the queen of tennis, and at least initially appears to have all the tools to ensure the Roland Garros performance will not be a one off. At 22, she is the same age as both Billie Jean King and Martina Navratilova when they won their first major and naturally there are high hopes she can approach, match and even surpass Williams as the American enters the twilight of her career. But she will need to discover a consistency which has evaded many of the young pretenders.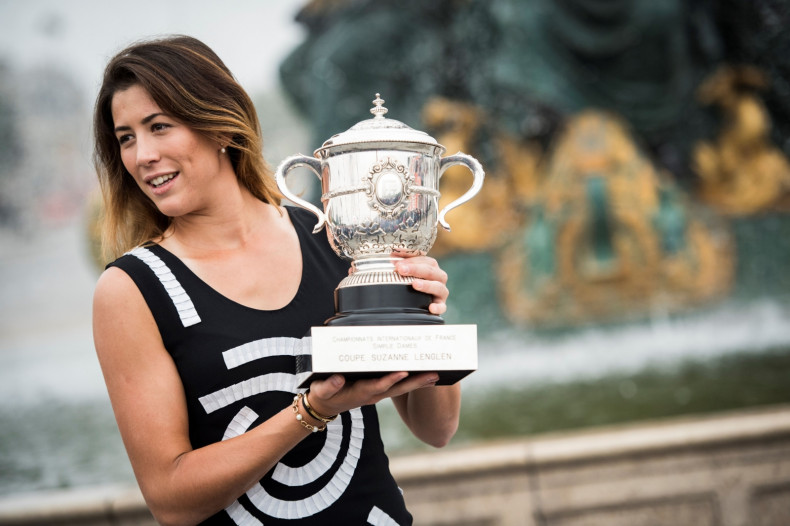 Of the other seven players who have won their maiden grand slam since 2011, three have retired. Two others in Petra Kvitova and Sam Stosur have slipped into the background, leaving Muguruza and Angelique Kerber to lead the charge on Williams' authority. All the attributes are at Muguruza's disposal, but results have not followed on a regular basis – which somewhat mocks her world number two ranking. Final appearances have been sporadic and in 2016 restricted to that one outing on the French clay.
Rio represents her opportunity to dismiss question marks over her longevity and simultaneously drag her country from the depths of despair. Her South American blood – if not the mountains of YouTube videos of her dancing – should ensure she becomes at the very least adopted by the Brazilian public. On a hard court where she has rarely flourished Williams will again be in her line of sight, in another test of her durable technique yet variable temperament.