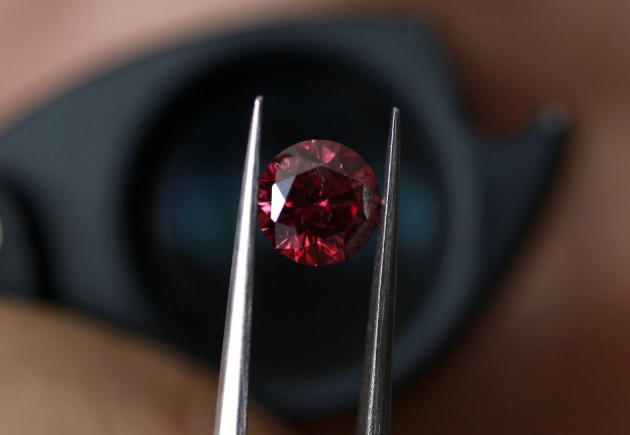 Rio Tinto scrapped its plan to sell its diamonds business for over a billion dollars after potential investors continued to shy away from volatile commodity prices and rising debt costs.
The world's third biggest miner had proposed to sell its $1.3bn (£844.3m, € 990m) diamond business, as part of a broader strategy to cut costs and assets, in order to raise cash.
Rio Tinto's original plan involved the disposal of about half a dozen of the company's assets to pare $19bn in net debt and boost returns to shareholders [Figure 1].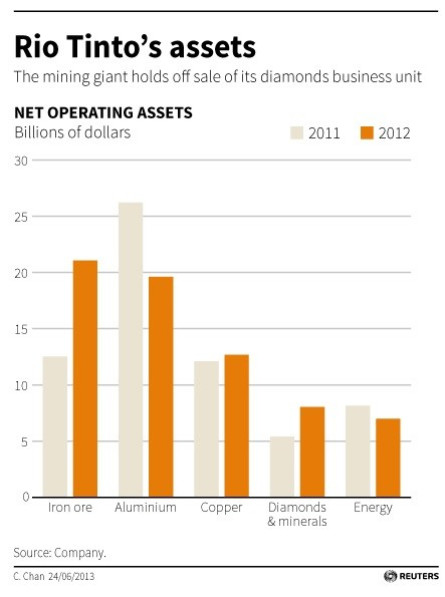 "In resource land, it's just a little bit tough at the moment," said Paul Xiradis, chief executive of Ausbil Dexia, which owns Rio Tinto shares, in a media statement.
"The market would have preferred for Rio to sell (diamonds). But if you're not going to achieve the right price, there's no point in cutting off your nose to spite your face just to achieve an end."
In addition, the rising debt costs have prevented buyers from entering into a deal.
"Debt costs have blown out by 200 basis points in the last couple of weeks. That makes it pretty tough if you're trying to finance an acquisition," said an unnamed resources banker, who is not involved in the Rio Tinto stake sale, cited by Reuters.
In Sydney, Rio's share dropped 2.2%, close to a nine-month low after the mining sector slide due to concern over slowing growth in China.
Rio's diamond unit holds the Argyle mine in Western Australia, known for its rare pink diamonds and the Bunder diamond deposit in India; it has a 78% stake in the Murowa mine in Zimbabwe.
The company's diamond production decreased 4% year on year to 3.24 million carats for the first quarter ended on 31 March.
However, Rio's diamonds and minerals chief executive, Alan Davies, is optimistic about the diamond business.
"After considering a number of alternative strategic ownership options it is clear the best path to generate maximum value for our shareholders is to retain these businesses," he said in a statement.
With the increase in volatility in the market, other companies are also struggling to sell their assets. Earlier, African Barrick Gold failed to sale a stake to the state-owned China National Gold in January this year, while Peabody Energy and Brazil's Vale have given up on their plan to sell some of their mines in Australia.