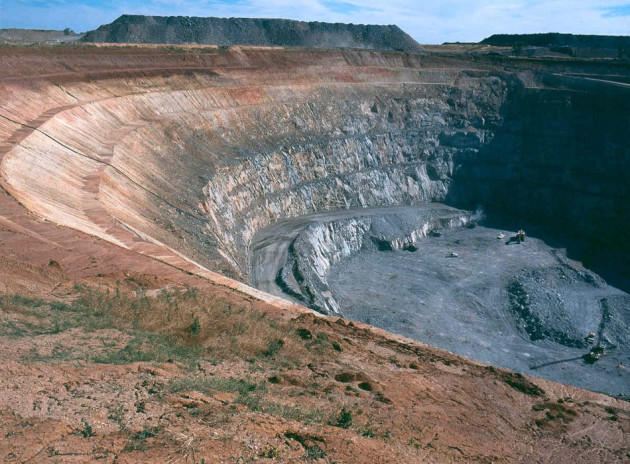 Rio Tinto is aiming to rack up nearly a billion dollars in cash after it agreed to sell the majority of its stake in the Australian Northparkes copper and gold mine to China Molybdenum.
As part of its cost cutting drive, Rio said it would sell 80% of its interest in Northparkes to Molybdenum (CMOC) for $820m (£532.8m, €617.3m).
"The sale of Northparkes represents great value for our shareholders and demonstrates our continued focus and discipline in the way we allocate capital across the Group," Rio Tinto chief financial officer Chris Lynch said.
"Northparkes is a successful business but is not of sufficient size to be a good fit with our strategy."
Shares in one of the world's largest miners, Rio, rose by 1% in the afternoon trading session to reach 2,942.00p.
Cost Cutting Program
Rio's decision to sell its stake in the lucrative Northparkes' business is part of the company's aim of slashing $5bn in costs.
The cost cutting programme was launched in November last year as the company tried to battle against 'unsustainable' increases to its balance sheet.
Other than cutting more than $5bn of operating and support costs by the end of next year, Rio also said in November that it planned to reduce spending on exploration and capital expenditure by $2bn.
The stake in Northparkes is one of several assets Rio has put up for sale in an attempt to reduce its net debt of $19bn.
The company is reportedly also trying to sell a majority stake in Coal & Allied in Australia and its majority hold in Iron Ore Company of Canada.
Rio earlier divested the Eagle nickel project in the US while the Palabora sale in South Africa remains absolute and is expected to close by 31 July.
The sale, which is expected to be settled by the end of this year, is subject to approvals from CMOC shareholders and regulators. Japan's Sumitomo Metal Mining and Sumitomo, which own the remaining 20% of Northparkes, have the right to propose a counter-offer to match CMOC's bid.
CMOC, which mainly produces molybdenum and tungsten, has a market value of $5bn. It went public last year with backing of state-owned Luoyang Mining Group and billionaire Yu Yong.
Rio was advised by Macquarie Bank while Citi advised CMOC on the deal.
Meanwhile, a number of unconfirmed reports say that the Chinese firm outbid Australian copper miner OZ Minerals is likely to win the race in purchasing the 80% stake in Northparkes. Other competitive bidders include Nyrstar and private equity firms Carlyle and KKR & Co.
Demand for Copper Assets
Copper assets are selling at the fastest pace across the world, compared to the other mining assets. China is the biggest buyer of copper and analysts forecast that the demand from China is likely to grow.
Rio's move in responding to the weaker commodity prices is believed to be in line with its competitor. The current deal price was more than analyst's valuation on Northparkes stake at about $400m, excluding the potential new resources.
Recently BHP Billiton sold a copper mine in Arizona for more than the expected $650m forecast.
"Copper is seen as one of the preferred commodities by the investment market," said UBS analyst Glyn Lawcoc.