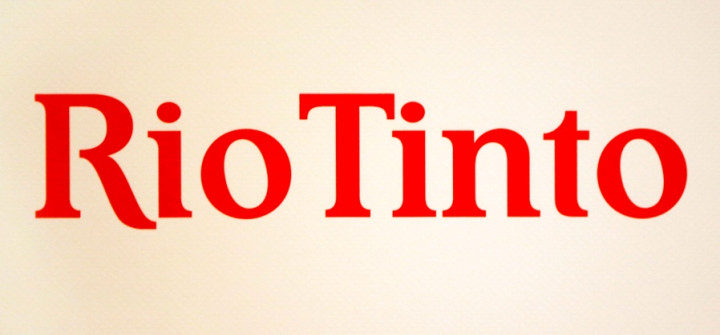 Shares in Rio Tinto jumped in early London trading after the Anglo-Australian miner revealed that it had rejected a merger approach from smaller rival Glencore to create a $160bn mining and commodities trading giant.
Rio's stock was trading 6.02% higher to £31.77 at 0935 BST following news that it turned Glencore down in August after receiving a proposal from the Anglo-Swiss miner in July.
A merger would have created the world's biggest miner, unseating BHP Billiton.
Iron Ore
Citigroup said in a note that a deal would have given Glencore a dual-listed platform to match BHP, provided it instant scale in iron ore, boosted its trading business, and given access to Rio's balance sheet.
Citi estimated that the firms could save nearly $500m (£311m, €395m) just by combining their neighbouring coal operations in Australia, but added that "a rejection is not surprising given the difficulty in agreeing to a price when Rio is trading on the lows of the iron ore price based on our house view".
Bernstein Research said for every dollar fall in the price of iron ore, Rio's assets lose $1.5bn in value.
Rio Statement
Earlier, Rio's Australian shares finished 4.31% higher after Rio issued a statement to the Australian stock exchange, saying: "The Rio Tinto board, after consultation with its financial and legal advisers, concluded unanimously that a combination was not in the best interests of Rio Tinto's shareholders.
"The board's rejection was communicated to Glencore in early August and there has been no further contact between the companies on this matter.
Rio Tinto chairman Jan du Plessis said in the statement: "...The board believes that the continued successful execution of Rio Tinto's strategy will allow Rio Tinto to increase free cash flow significantly in the near term and materially increase returns to shareholders. Rio Tinto's shareholders stand to benefit from the very considerable value that this will generate."
Rio revealed Glencore's approach after Bloomberg reported that Glencore had talked to Rio's top shareholder Aluminum Corp of China (Chinalco), to gauge its interest in a deal.
Glencore's Deals
In August, Glencore sold its Las Bambas copper mine in Peru to a joint venture led by China's MMG for $7bn.
That sale was required to secure approval from China's competition authorities for Glencore's takeover of Xstrata.
In April, Glencore bought Chad-based Caracal Energy for $1.35bn.
Glencore and Xstrata merged in May 2013.
State-owned Chinalco, which owns 9.8% of Rio, has suffered a huge loss on its stake after paying £60 per Rio share in early 2008.