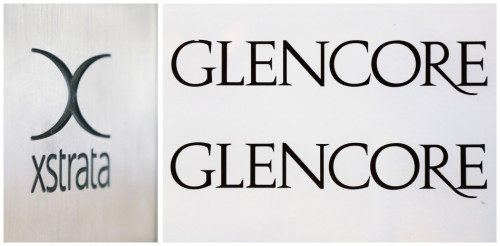 Swiss mining major Glencore Xstrata could exit a controversial $5.9bn (£3.6bn, €4.4bn) gold-copper mining project in the Philippines, its Australian partner Indophil said in a report.
Melbourne-based Indophil Resources said in its latest quarterly report that "Glencore Xstrata has advised Indophil of its preference to pursue divestment of its interest in Tampakan."
The Indophil report, for the quarter ended 31 December, 2013, posted on the company's website, did not mention as to how the divestment would be executed.
However, it emphasised that "with Indophil holding a strategic pre-emptive right over Glencore Xstrata's interest, Indophil has a considerable 'say' in any Tampakan divestment process."
Indophil admitted that the Tampakan project, located in the troubled southern island of Mindanao, had run into problems – the provincial government's ban on open-pit mining has delayed development.
In addition, the church, and environmental groups have opposed the project, the Philippines's largest foreign investment to date.
"All indications point to Glencore Xstrata seeking to divest its majority interest in the Tampakan Copper-Gold Project," Indophil said.
"We will work with Glencore Xstrata to assist in meeting objectives for the project," Indophil added in the report.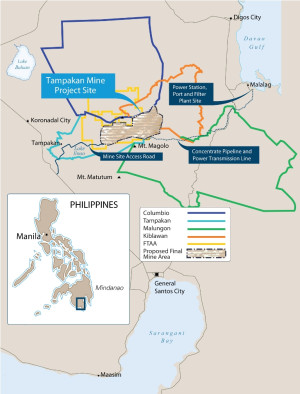 Glencore Xstrata said in September 2013 that it would not focus on "greenfield" mines, such as the Tampakan project, preferring to work on existing mines instead, reported AFP.
In August 2013, Glencore Xstrata said it was sacking almost every worker at the Tampakan site owing to continued delays.
A probable divestment of the Tampakan project had been under debate since April 2013, needed to meet conditions set by the Chinese government to approve the merger of commodities giant Glencore with mining firm Xstrata.
Glencore Xstrata has a 62.5% stake in the Tampakan project. Indophil has a 37.5% in the joint venture, which in turn holds a 40% controlling stake in the Philippines-based Sagittarius Mines that operates the Tampakan project.