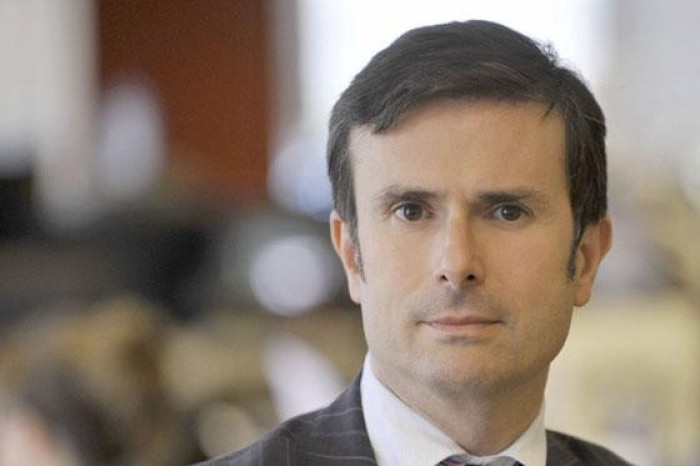 The Honourable Robert Peston is leaving the BBC for ITV, where he will become political editor and the host of a new Sunday morning talk show to rival the Andrew Marr show.
Peston's departure is a blow to the BBC, which fought to hold on to him with promise of revamped Newsnight. Confirmation he was leaving elicited spoof appeals from colleagues, including Eddie Mair's offer to "sell his kidney" if it increases the amount of money the BBC can afford to offer Peston to stay.
Robert Peston became a household name thanks to his reporting of the 2008 financial crisis. His inimitable drone backdropped the bloodbath, which culminated in the UK government preventing hedge funds short selling shares in British banks and the bailouts that would follow.
Peston is the son of economist and labour peer Maurice Peston and as such is entitled to the courtesy title "The Honourable", but does not use it. He attended Highgate Wood Secondary School in North London and then Balliol College, Oxford and then studied at University Libre de Bruxelles.
His journalistic career began in 1983 at the Investors Chronicle, following a brief spell working as a stockbroker at Williams de Broë. He later joined the Independent when it was launched in 1986. He also worked as the deputy city editor at the short-lived Sunday Correspondent before later being appointed city editor of the Independent on Sunday.
From 1991 to 2000 Peston worked for the Financial Times in a number of roles including, political editor, banking editor and head of an investigations unit, which he founded. As the FT's political editor, he famously antagonised Downing Street press secretary Alastair Campbell to the point where he responded: "Another question from the Peston school of smartarse journalism."
He became a columnist for the Daily Telegraph and later switched to the Sunday Times, and also wrote business profiles for the likes of the New Statesman and The Spectator. In late 2005, it was announced that Peston would succeed Jeff Randall as BBC Business Editor, responsible for business and City coverage on the corporation's flagship TV and radio news programmes.
Peston was embroiled in an SFO investigation involving one of his scoops in September 2008, when he revealed merger talks between HBOS and Lloyds TSB were at an advanced stage, which led to share buying frenzy in the City. He also appeared as a witness along with a number of other city editors to answer questions on the role of the media in financial stability and "whether financial journalists should operate under any form of reporting restrictions during banking crises."
Peston was married to the writer Siân Busby, who died in September 2012 from lung cancer after a long battle with the illness. He has a son, Maximilian, and a stepson, Simon. He describes himself as "culturally Jewish" and supports Arsenal.