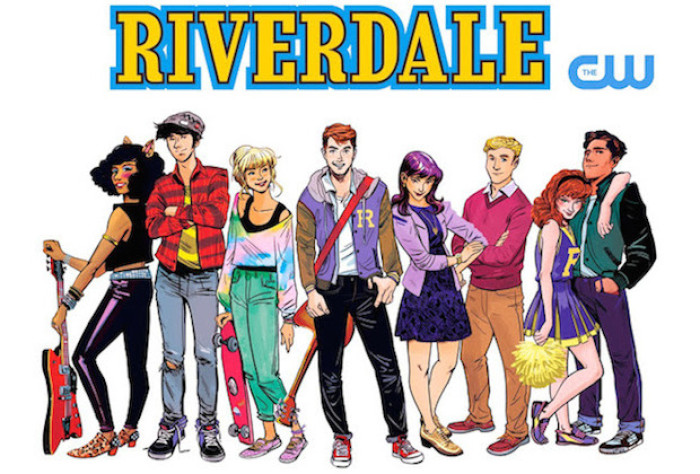 The encouraging response to the DC Comics-based TV series Arrow and The Flash has given the shows' producers the freedom and courage to develop a fresh take on the classic Archie comics.
Titled Riverdale, the live-action show – which was being developed for the Fox network, but will now move to The CW, home of Arrow and The Flash – will bring all of the popular Archie comics characters to life ... but with a twist.
The show is being executive produced by Greg Berlanti (Arrow, The Flash, Supergirl, Blindspot, Legends of Tomorrow) and the pilot is being written by Roberto Aguirre-Sacasa, the chief creative officer of Archie Comics.
The website TV Line has posted descriptions of the some of the lead characters – and based on that information, it seems as though the storylines will feature drugs, scandals, dark secrets and friendship.
Archie Andrews: a boyishly handsome high school sophomore who's "harboruing more than one dark, terrible secret". The description also says he is quite muscular "after working construction for his dad during the summer".
Betty Cooper: The blonde and pretty sophomore is described as having self-esteem issues and affinity for Adderall (an amphetamine). Eager to please, wholesome and studious, Betty has a super-crush on her longtime best bud, Archie. But tired of being the "perfect" everything, she turns to her new friend, Veronica, for life advice. Betty has an emotionally brittle mom, a goth-like sister and a coveted spot on the cheerleading squad – though with certain conditions.
Veronica Lodge: Producers are aiming to ideally cast a Latina as this "silver-tongued" stunner, who has just returned to Riverdale from New York following a scandal which resulted in her father going to prison. Extremely intelligent, self-confident and immediately popular, Veronica is eager to reinvent herself-- from Mean Girl to caring friend.
Jughead Jones: A hearing-impaired actor is being sought to play Jughead as an "emo-heartthrob." The lanky lad is Archie's former best friend, seeing as the two still are smarting from a rift that took place between them. Angry, but with a philosophical bent, Jughead "refuses to take the olive branch being proffered by Archie, the hurt goes that deep".