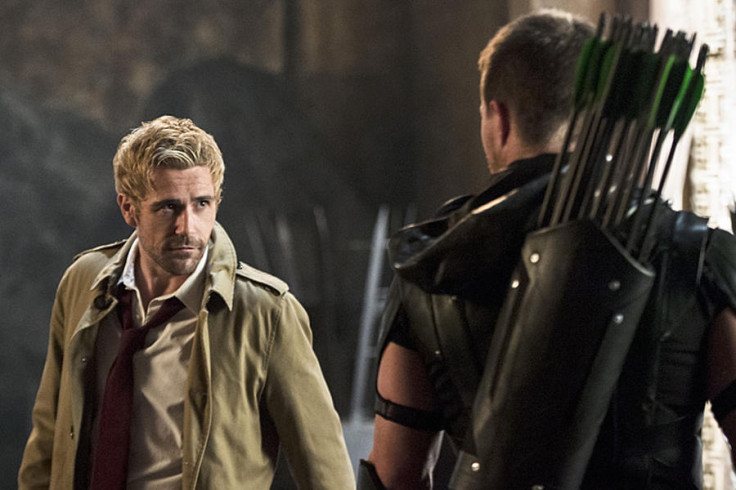 The much-awaited episode 5 of Arrow season 4 is finally here. Titled Haunted, the episode will feature Constantine coming in to help Team Arrow deal with the resurrected Sara's dangerous and feral nature.
According to the show's executive producer, Wendy Mericle, the upcoming episode will be "very dark" but Constantine will bring a "fun, different dynamic". In a recently released featurette (below) for Haunted, Mericle previews: "We're going to see Sara out in the city doing exactly what we expected of her do, which is randomly murdering people." (via ComicBook)
"Sara is still being inflicted by the Lazarus Pit side effects and she's still a wild, feral animal who is determined to kill and she's unstoppable. It's a very dark episode where we'll see Laurel really grappling with her decision to bring her sister back from the dead and try to put this genie back in the bottle."
Talking about the Constantine crossover, the producer revealed that the mystical occult detective will play a significant role in restoring Sara's soul. "We're very excited that the only solution for doing that is bringing on John Constantine and he's going to be the key to bringing Sara back and bringing her soul back," Mericle adds. "We feel very lucky, Constantine is a favourite character of the comic book fans watching our show and it's just a fun, different dynamic to have on the show."
The official synopsis for the upcoming episode reads: "When things take a turn for the worse with Sara (guest star Caity Lotz), Oliver calls in a favor from an old friend who deals in the mystical, John Constantine (guest star Matt Ryan)."
Where to watch Arrow season 4 episode 5 online
Arrow season 4 episode 5 titled, Haunted, airs this Wednesday, 4 November at 8pm ET/PT on The CW. You can click here to watch the episode online.