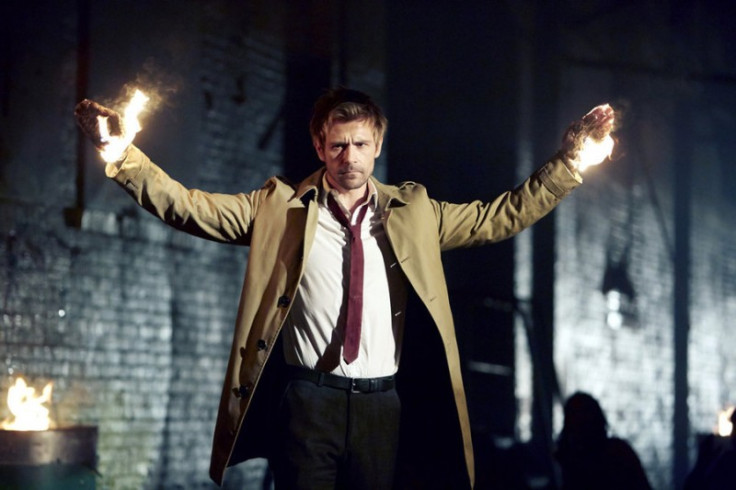 Constantine is all set to return to the small screen in the upcoming episode of Arrow season 4. Earlier this year, NBC officially cancelled Constantine after only 13 episodes leaving fans of the DC character quite disappointed. While the series is yet to find a new home in some other network, the character will show up on Arrow to help restore Sara back to her former self.
In his recent interview, actor Matt Ryan spoke about fitting Constantine to the Arrow universe and how difficult it was to get back into character.
"There are certain things he's doing, like picking up a sword and fighting with it, that are slightly different," Ryan told Variety. "And there was a period of adjustment as well, when I first put on the trenchcoat again. The first take I thought, 'What am I doing?' But after a while it was like, 'Ah, there he is. There's the posture. There's the physicality of him.' What's great about that episode is that John comes into this Arrow world, and everyone doesn't believe, or doesn't know about, these occult worlds beyond ours, and John's just like, 'Look, this is the way sh-t is.' And he's an arrogant bas---d as well, so everyone's a bit thrown off by him." (via ComicBook)
Ryan also expressed his disappointment at his show getting cancelled and said that he appreciates all the fan support. "It's crazy. They've been some of the most amazing fans," said the actor. "Even now they're hashtagging #BringBackConstantine. It's a shame we weren't able to find a home for the show. Those cult fans, they're hardcore, you know. I love them. They're so loyal. Just putting the trench coat on for Arrow, it did kind of sadden me a little bit. There are 300 issues of that comic book, and there are so many great stories to tell. We were just getting started, man."
The Arrow and Constantine crossover episode will air Wednesday, 4 November at 8pm ET on The CW. Check out the episode's official synopsis below: "When things take a turn for the worse with Sara (guest star Caity Lotz), Oliver (Stephen Amell) calls in a favor from an old friend who deals in the mystical, John Constantine (guest star Matt Ryan)."