Today marks the 100th birthday of Roald Dahl, one of the most celebrated authors whose stories remain a firm favourite with both adults and children. Known for their eccentric heroes, terrifying villains and often dark humour, Dahl's stories are as popular today as when they were first published.
The author's ability to "gobblefunk around with words" – as the BFG tells Sophie in the 1982 book – has inspired a lifelong love of reading for many.
On Roald Dahl Day, here are some of Dahl's most memorable characters.
Mrs Twit, The Twits
Mrs Twit, who has a glass eye and a walking stick, is both horrible and nasty. Married to the equally unpleasant Mr Twit, the pair spend their time playing tricks on one another and other unfortunate people who cross their path.
"But the funny thing is that Mrs Twit wasn't born ugly. She'd had a quite nice face when she was young. The ugliness had grown upon her year by year as she got older."
Bruce Bogtrotter, Matilda
Obese 11-year-old Bogtrotter only plays a small part in Dahl's Matilda, which centres on the story of the titular character but he is one of the most memorable. He attends Matilda's school Crunchem Hall and is subjected to the fury and abuse of headmistress Miss Trunchbull after eating a slice of her chocolate cake.
As punishment, she forces him to eat a whole cake with the school invited to watch.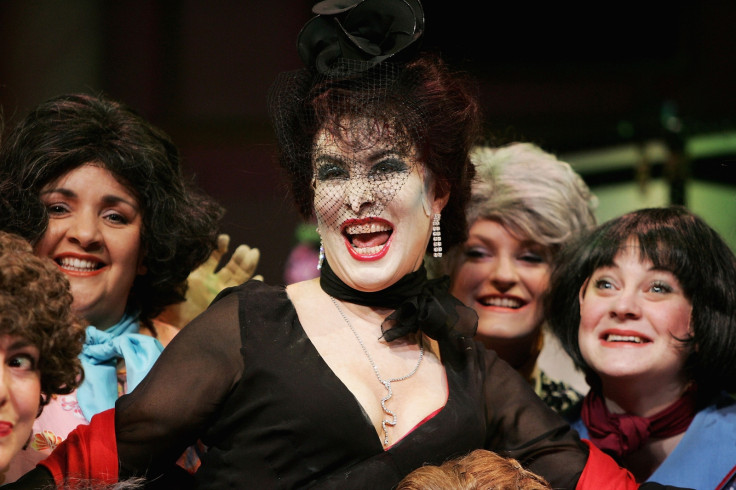 The BFG, The BFG
The hero of the book, the Big Friendly Giant is an anomaly among Dahl's giants who normally feed off children. After befriending the protagonist of the book, Sophie, an orphaned young girl, the BFG explains he prefers to eat a foul-tasting vegetable called a "snozzcumber" than children.
"'Here is the repulsant snozzcumber!' cried the BFG, waving it about. 'I squoggle it! I mispise it! I dispunge it! But because I is refusing to gobble up human beans like the other giants, I must spend my life guzzling up icky-poo snozzcumbers instead!'"
Veruca Salt, Charlie and the Chocolate Factory
Veruca Salt is the second child to find one of Willy Wonka's Golden Tickets in Charlie and the Chocolate Factory. Spoilt by her parents, Salt finds a ticket after forcing the workers at her father's peanut factory to shell chocolate bars instead of nuts. She meets her comeuppance during the tour of Wonka's factory, when his trained squirrels decide she is a "bad nut" and sends her down the rubbish chute.
Grand High Witch, The Witches
The main antagonist of the book, the Grand High Witch leads a society of witches in their mission to destroy children – whether it is by turning them into slugs or into hotdogs, so they are consumed by unaware parents. She is merciless in punishing witches who fail in their duty.
"A stupid witch who answers back must BURN UNTIL HER BONES ARE BLACK! A foolish witch without a brain, must sizzle into fire and flame! An idiotic witch like you must roast upon the barbecue! A witch who dares to say I'm wrong, will not be with us... VERY LONG!"