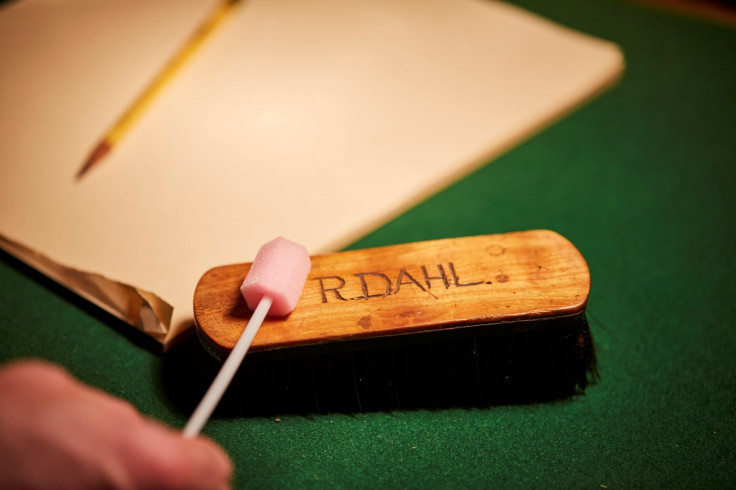 A new beer to be revealed as part of a production of Dinner with the Twits has been created using yeast taken from Roald Dahl's writing chair. Microdistillery, 40FT Brewery and food designers, Bompass & Parr, have made the new brew: Mr Twit's Odious Ale.
The brewers took a swab from the study of the celebrated children's author, with the permission of Dahl's estate, and found success with the writing chair, from which they will culture all the yeast for the beer.
"We've been lifelong fans of Roald Dahl and so it's an honour to be collaborating with our friends Bompas & Parr to create this beer together," said Steve Ryan of 40FT Brewery.
The beer will be brewed in the Polish Grätzen style - substituting the usual Grätzen yeast for a first fermentation of standard yeast and a second using Dahl's own fungi. It will then be served as part of Dinner with the Twits –a new interactive, theatrical, dining experience at London's, The Vaults.
"A fair number of our previous projects have been inspired by Roald Dahl in some way or other," said Harry Parr, of Bompas & Parr, "so it's been a delight to work directly with the Roald Dahl estate and, indirectly, one of the best loved storytellers of all time, in his centenary year."
"By incorporating wild yeast cultured from inside Roald Dahl's writing chair in our beer to accompany Dinner at The Twits, it feels like we are injecting his own dark humour and effervescent sense of fun into the brew," he said.

Roald Dahl wrote a number of famous children's books during his lifetime, including The BFG, recently adapted into a new feature film, and Charlie and the Chocolate Factory. This year celebrates 100 years since his birth on 13 September, 1916.