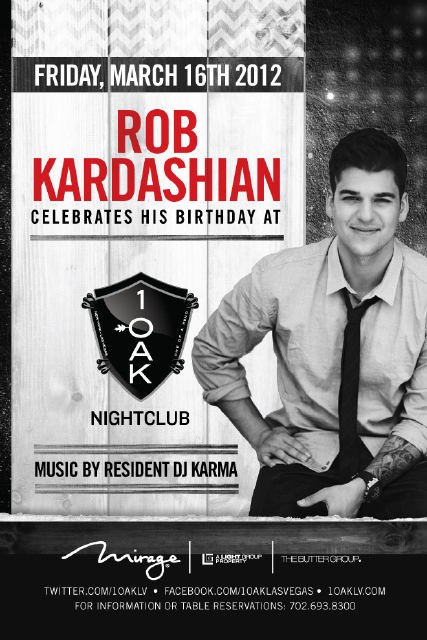 Rob Kardashian, the American television personality, model and brother of socialite Kim Kardashian, turns 25 today.
He gained popularity for appearing on his family's reality television shows - "Keeping Up with the Kardashians" and "Khloé & Lamar".
He also competed in the 13th season of "Dancing with the Stars"and won second place.
Kardashian is scheduled to celebrate his birthday at 1 OAK in Vegas with family and fans, with music by DJ Karma.