Rob Kardashian war of words escalates as he accuses Blac Chyna of threesomes
The reality star posted several tweets in which he shared his sadness at the end of his relationship.
Rob Kardashian and Blac Chyna's social media war has escalated as the sock entrepreneur accused the former stripper of having threesomes.
While the reality TV stars have been caught in a bitter online exchange amid allegations of infidelity, Grammy Award winner T.I. reacted to the ongoing war of words.
In an Instagram comment captured by The Shade Room, T.I. called Kardashian out for airing his personal laundry.
"Why bring ya business to IG tho? Look, You got worked bro....but at least keep it to yourself, you letting the world know you a duck. I mean a BIG DUCK, a mighty duck, Ronald McDonald the Duck, Scrooge McDuck, Howard the Druck, Huey Dewy & Lewie... save the #DuckTales Just hold this L, kiss ya kid & cut ya losses& move on... u got no moves bro," the rapper remarked.
The 30-year-old reality star responded on Instagram claiming T.I. had threesomes with Chyna and his ex-wife, Tiny.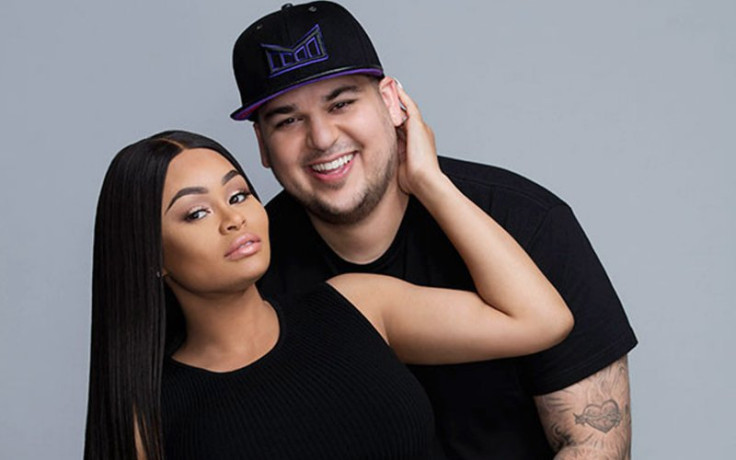 "Since TI wanna chime in on business that don't concern him let's talk about the threesome you had with Chyna and your baby mama Tiny. Don't speak on my daughter when u having threesomes with young Chy and Tiny ::: and I put that on my daughters life since u wanna speak on my daughter,,, damn shame. Chyna told me everything about your threesomes with you and her and Tiny. U got no moves bro ;;; Correction ::: TI paid Chyna to have sex with Tiny and him," he claimed.
It's the latest allegation levelled at Chyna who earlier accused the mother-of-two of cheating on him with multiple partners and engaging in drug use.
He also sparked outrage and faced public condemnation when he shared nude photos of Chyna online, which have since been removed.
Chyna responded to Kardashian's online attack saying she is "single" and "happy." On Snapchat she shared two videos that showed off her jewellery, including an all-diamond watch, two diamond encrusted Cartier bracelets and diamond rings. Drake's song "Cameras" played in the background with lyrics that included: "Don't listen to the lies, I swear they all lies / You know I could be your knight in shining armour all tires / Girl, they love me like I'm Prince, like the new king with the crown / Bunch of underground kings, thought you knew how we get."
She previously posted messages about Rob on Snapchat, including one that read, "Rob u did all this but u beat me up and try act it never happen !!!!! U put hand on me I swear on god !!!!! On my kids but I'm supposed to be quiet because you're a Kardashian." The snap has since been taken down and his Instagram account was shut down for posting the explicit pictures.
Hours after his accusations of threesomes, Rob posted a series of tweets in which he shared his sadness at the bitter demise of their relationship.
"Since Instagram shut me down everyone peep my twitter lol," he wrote on Twitter.
He wrote: "Soon as Kylie and Tyga broke up Chyna was over the game. She had a baby out of spite and I'll never view her the same.
"I truly thought Chyna wanted to be a family and that's why I was so loyal to her but I learned my lesson and everyone else was right
"Just sad. Loved Chyna as my wife and accepted all the wrong she did and continued to ride for her and remain Loyal to her. Never did I cheat."
While none of Rob's sisters or his mother Kris Jenner have responded to the drama, the Kardashians Instagram account also appears to have been disabled.
Meanwhile. the social media spat has sent Twitter into overdrive as the public
© Copyright IBTimes 2023. All rights reserved.