Rob Kardashian has posted a series of explicit photos of his ex-girlfriend Blac Chyna on Instagram while also accusing the model of cheating with another man.
In a string of x-rated posts, Kardashian claims to have evidence that Blac Chyna, 29, had been having an affair with another man, a rapper called Ferrari who uses the Instagram handle @ferraritru3. The former couple are parents to Dream, who was born in November 2016.
Alongside an intimate photo of what appears to be the model's private parts, Kardashian, 30, wrote: "This is the dude Chyna got caught cheating on me with for a minute now. And look he texted me asking for help and said he needed money cuz he can't afford to pay Chyna's bill so that's why I pay her bills.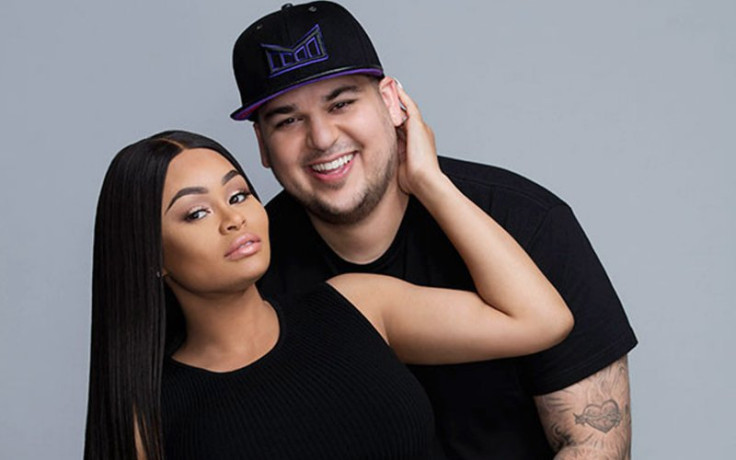 "More receipts are coming. Just yesterday Chyna sent me her p***y and everything and said she gonna come f**k me ... wait for it. Never once have I cheated on Chyna and I remained loyal to her even after all the cheating she been doing and the multiple men she been f*****g including me."
A video has also emerged of Blac Chyna, real name Angela Renée White, kissing Ferrari but it is not known if it was filmed while she dated Kardashian.
Kardashian, who is the younger brother of sister Kim Kardashian, adds in another post: "More messages from just one of the men Chyna been f*****g in the bed that we lay in with our baby under the roof that I pay for. But this one dude she f*****g who reached out to me asking me to help him make money or he gonna expose Chyna. Bro nobody cares about Chyna like that and everyone has had her. Including u and me lol. She crazy ---- his page is @ferraritru3 CHYNA STOP HAVING YOUR BROKE BOYS HITTING ME AND TRYING TO LINK TO GET MONEY."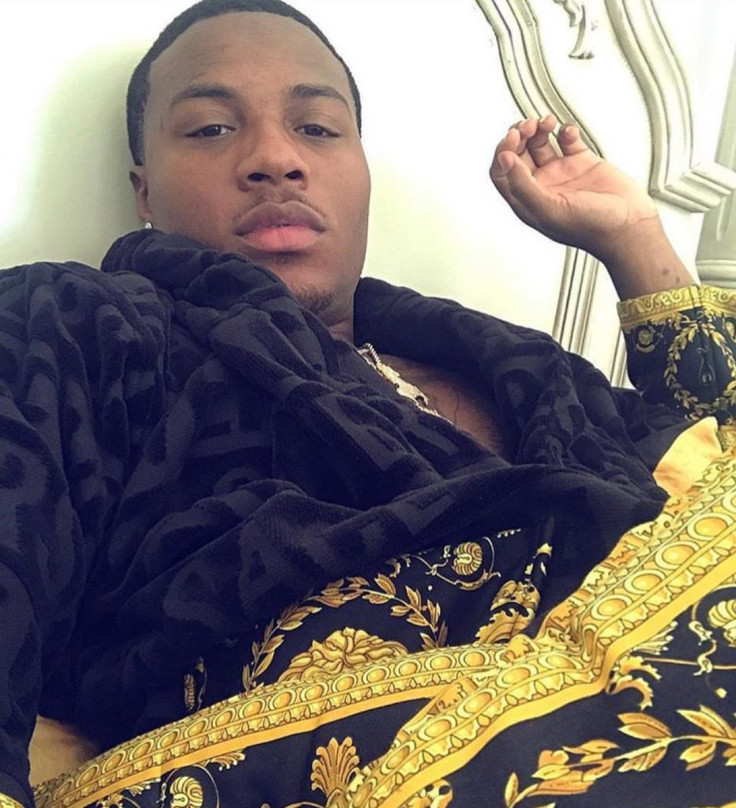 In other allegations, Kardashian claims to have paid for Blac Chyna, to have breast augmentation after giving birth to their daughter while also undergoing butt reduction. The reality star writes: "And for all u wondering why her damn nipples are so damn big thats cuz she had surgery after the baby was born on our anniversary January 25th that I paid 100K for and they really messed up on her nipples."
He adds: "Whoa that's crazy u let me cum inside u and then another man do the same in the same bed and the same robe and everything in the house where I pay 16K rent. Sheesh. And so u know she had her butt reduced but I know it still looks wild."
Chyna is alleged to have responded to Kardashian's claims on Snapchat, accusing the Arthur George sock designer of attacking her. The since-deleted messages read: "Rob u did all this but u beat me up and try act it never happen! U put hand on me I swear on God! On my kids but I'm supposed to be quiet because you're a Kardashian."
In 2013, Kardashian became a trending topic on Twitter after accusing his ex-girlfriend Rita Ora of sleeping with several men. Ora later claimed that she never "thought it was actually a relationship, in all honesty" and accused him of creating myths.