Kristen Stewart Preparing Traditional English Cuisines for Robert Pattinson on Thanksgiving?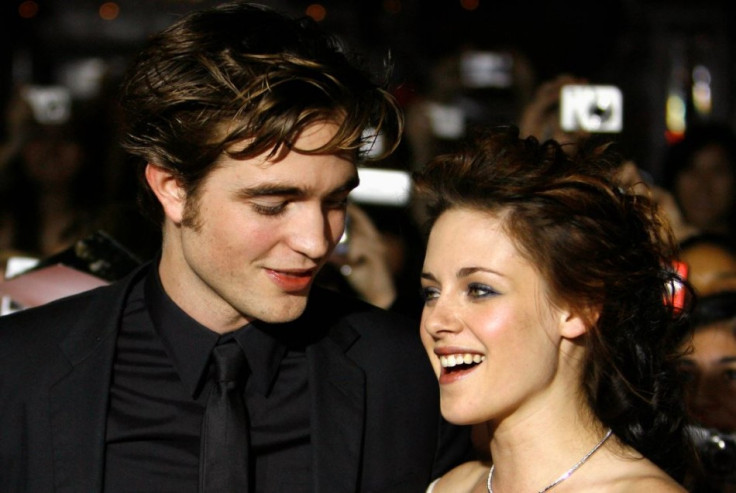 Kristen Stewart is reportedly preparing traditional English cuisines for Robert Pattinson on Thanksgiving.
The 23-year-old actress is seeking her mother, Jules Stewart's help too.
"Kristen is making four different kinds of desserts with her mom for Thanksgiving. Pumpkin cream cheese pie, peach crumble and two desserts specifically for Rob — jam rolly-polly pudding with homemade custard and traditional British sherry trifle," a friend close to the actress told Hollywood Life.
"She is also making a few dishes that Rob grew up with like Yorkshire pudding, cauliflower cheese and roasted parsnip," the source added, "Kristen wants to really impress Rob and make him feel at home. She's really putting her all into this dinner."
Pattinson had ended his four-year relationship with the Sils Maria actress after it was confirmed that she cheated on him with her Snow White and the Huntsman director Rupert Sanders. Though they reunited recently, it was previously reported that Pattinson's family and friends are not happy with his reunion with Stewart.
"They can't stand Kristen; his family is terrified that he'll never get away from her," an insider told Life & Style magaizne, "They think she's bad news."
Pattinson's family means the world to him, "but there's something about Kristen that he just can't resist," the source added.
Apart from Thanksgiving, Kristen reportedly wants him to spend Christmas with her too.
"He's supposed to go home to London for Christmas, but Kristen wants him to stay with her in LA," the source told the publication, "He's torn."
© Copyright IBTimes 2023. All rights reserved.