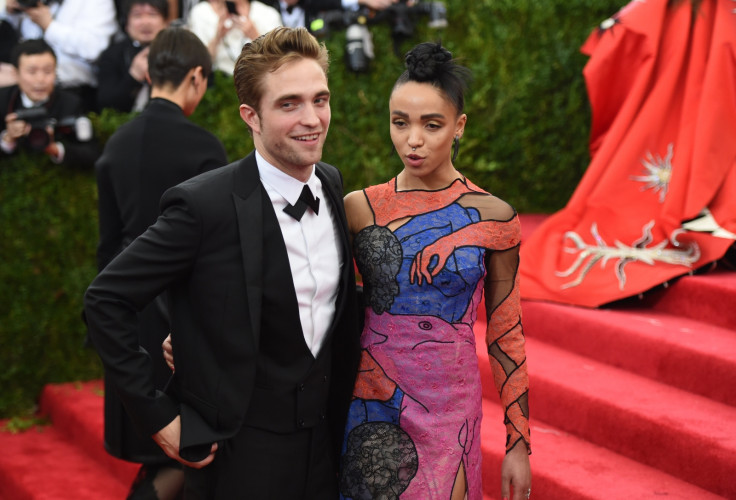 Robert Pattinson's family is reportedly not sure if FKA Twigs is the right one for him. The Twilight star's close ones are apparently telling him to have a rethink on their wedding.
It was previously reported that Pattinson and Twigs were planning to tie the knot in a low-key ceremony in London this summer. Later, sources close to the couple had revealed that the pair had pushed back their nuptials until autumn.
A source close to Kristen Stewart's former boyfriend told Hollywood Life: "Robert and FKA Twigs were supposed to get married this year. That was the plan, but his indecision over the situation has caused a delay."
The Remember Me actor's family "planted a seed in his head, questioning whether Twigs is the right person he should be settling down with. They are quite traditional and they would want a church wedding, but Rob doesn't want such a fuss. Twigs happy to go along with what he wants, she's laid back about the whole affair."
"He just wants to make sure everyone in his family is on the same page," the insider added. "It's like, even after all this time he still has to convince them that Twigs is the right girl for him."
"Friends that know the pair, and how much Rob and twigs care about each other, believe they will eventually walk down the aisle," the source continued. "They can't put a timescale on it, because Rob is just so flaky about that. It'll happen when it happens."
Meanwhile, during an interview with Paper magazine, twigs revealed she is a traditional person when it comes to family life. She said: "I'm quite traditional. You know that saying, 'You can take the girl out of the country but you can't take the country out of the girl'? I grew up in Gloucestershire, and there's a certain format that people fit into. And I'm actually quite happy with that format. I'm quite happy to say, 'Go to school, work hard on your GCSEs, do your A-Levels, get married, have children. Send your kids to a nice school. Make sure you're in the right catchment area'."
More about Robert Pattinson