It was the franchise that propelled him to global stardom but actor Robert Pattinson admits the overwhelming level of fame he experienced during the Twilight era "drove [him] crazy". Reflecting on the height of his success, Pattinson says he could not handle being constantly followed by fans.
The 29-year-old rose to prominence starring alongside Kristen Stewart and Taylor Lautner in the vampire franchise which reached its conclusion in 2012 with its fifth and final movie. In a candid interview with NME, Pattinson admits that he was not able to enjoy regular activities due to his fame. He explained: "I had people sitting outside my house every single day, and it drove me crazy. I didn't go into a supermarket for about six years.
"But now I can go in and chat to the guy who's working there about his kids, or where he's going on holiday, and not be thinking: 'Is he gonna sell me out?' I just don't have to think about that stuff anymore." The Maps To The Stars actor also shared his feelings on award shows in the industry and said: "I was watching the MTV VMAs the other day and thinking how bizarre it was that I ever did that s**t. I remember doing those awards and saying the dumbest stuff. And I was hungover for most of it."
Whether it is rumours about his current relationship with British singer FKA twigs or ongoing reports about his ex-girlfriend and co-star Stewart, Pattinson is undeniably one of the most-talked-about stars in Hollywood. The actor admits that he is often curious to know what is being written about him and Googles himself every now and then but tries not to get sucked into the online and social media culture.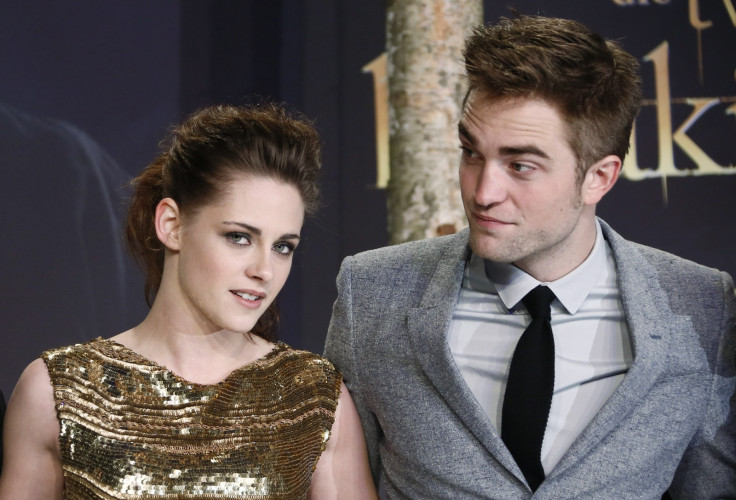 The actor told the magazine: "I go through periods where I don't do it at all and feel glorious! Then I'll fall back into this pit. It really does affect you, and it all comes from some moron sitting on a comment board. It's always that person who's needling away at you, who you either want to destroy, or convince them to love you."
Pattinson has hardly struggled to find work following the end of Twilight and currently has several movie projects in the pipeline, including The Lost City Of Z, alongside Charlie Hunnam and Sienna Miller, and The Trap, which will also star Benicio Del Toro and Al Pacino.